Have a suggestion or correction? Go to the Swtorista Website Discord and post your report in the #armor channel. You will need to make a free Discord account.
Similar Armor Sets
These armors have a very similar shape to the Charged Hypercloth Aegis armor set.
Descent of the Fearless
Crafting Synthweaving Crew Skills Trainer Armors
These armors are obtained in similar ways.
Shadowsilk Force Expert's
Lashaa Force Expert's
Dramassian Force Expert's
Septsilk Force Expert's
Vine-silk Force Expert's
Vine-silk Aegis
Nanosilk Force Expert's
Nanosilk Aegis
Hypercloth Force Expert's
Hypercloth Aegis
Veda Force Expert's
Veda Aegis
Charged Hypercloth Aegis
Romex Force Expert's
Romex Aegis
Shadowsilk Force Expert's
Lashaa Force Expert's
Dramassian Force Expert's
Septsilk Force Expert's
Vine-silk Force Expert's
Vine-silk Aegis
Nanosilk Force Expert's
Nanosilk Aegis
Hypercloth Force Expert's
Hypercloth Aegis
Veda Force Expert's
Veda Aegis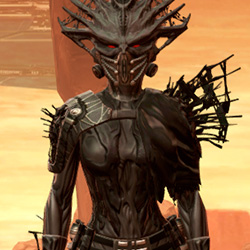 Charged Hypercloth Force Expert's
Defiant Asylum MK-16 (Synthweaving)
Defiant Mender MK-16 (Synthweaving)
Defiant Onslaught MK-16 (Synthweaving)
Trimantium Body Armor
Trimantium Jacket
War-Forged MK-0 (Synthweaving)
More Sith Warrior Armors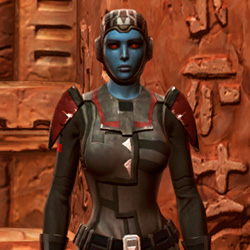 Blade Tyrant
Ablative Lacqerous
Balmorran Warrior
War Hero War Leader (Rated)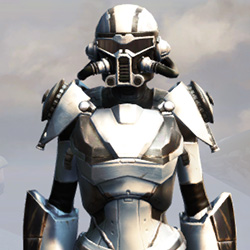 Remnant Dreadguard Trooper
Channeler
Ottegan Aegis
Marauder
Exarch Asylum MK-26 (Armormech)
Dreamsilk Aegis Vestments
Imperial Bastion's
Chaotic Force-Master's
More Sith Warrior Armors
More Sith Inquisitor Armors
Ballast Point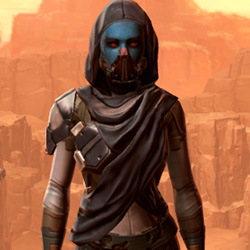 Sith Hermit's
Remnant Arkanian Inquisitor
Darth Malgus's
Rodian Flame Force Expert
Omniscient Master
Stimulated
Remnant Yavin Inquisitor
Corellian Inquisitor
Elegant Dress
Je'daii Warrior (Hood Down)
Dark Initiate's Robe
More Sith Inquisitor Armors
More Capes Armors
Wayfarer's Robe
Dashing Rogue
Wasteland Crusader's
Dark Marauder
Frenzied Zealot
Restored Columi Smuggler's
Masterwork Ancient Combat Medic
Sith Archon
Fortified Phobium
Nomad
Unrelenting Terror's
Exar Kun's
More Capes Armors
More Sharp Claw Gloves Armors
Callous Conqueror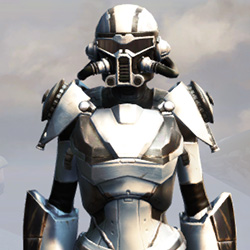 Remnant Dreadguard Trooper
Remnant Arkanian Warrior
Marka Ragnos's
Remnant Dreadguard Inquisitor
Frenzied Zealot
More Black Armors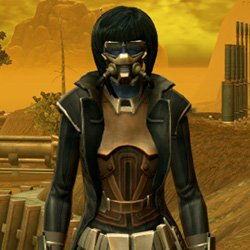 TD-07A Scorpion
Remnant Resurrected Inquisitor
Eradicator's Warsuit
Herald of Zildrog
Blue Scalene
The Undying
Remnant Dreadguard Warrior
Revan Reborn
Canderous Ordo's
Consular
Expatriate's
Shadow Purger
More Black Armors
More Light Pants Armors
Terenthium Onslaught
Tulak Hord's
Temple Guardian
War Hero Stalker (Rep)
Recon Trooper
Freedon Nadd's
Darth Sion's
Guardian's Renowned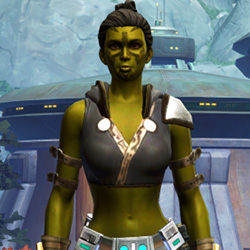 Aspiring Knight
Sanguine Commando's
Dark Legionnaire's
Renowned Duelist
More Light Pants Armors
Outfit Database ID: 1555 - Added: 0000-00-00 00:00:00 - Opposite: 1535 - Identical: 0 - Similar: 1555