Have a suggestion or correction? Go to the Swtorista Website Discord and post your report in the #armor channel. You will need to make a free Discord account.
Similar Armor Sets
These armors have a very similar shape to the Trimantium Jacket armor set.
Trimantium Body Armor
Veda Cloth Body Armor
Veda Cloth Vestments
Crafting Synthweaving Crew Skills Trainer Armors
These armors are obtained in similar ways.
Shadowsilk Force Expert's
Lashaa Force Expert's
Dramassian Force Expert's
Septsilk Force Expert's
Vine-silk Force Expert's
Vine-silk Aegis
Nanosilk Force Expert's
Nanosilk Aegis
Hypercloth Force Expert's
Hypercloth Aegis
Veda Force Expert's
Veda Aegis
Charged Hypercloth Aegis
Romex Force Expert's
Romex Aegis
Shadowsilk Force Expert's
Lashaa Force Expert's
Dramassian Force Expert's
Septsilk Force Expert's
Vine-silk Force Expert's
Vine-silk Aegis
Nanosilk Force Expert's
Nanosilk Aegis
Hypercloth Force Expert's
Hypercloth Aegis
Veda Force Expert's
Veda Aegis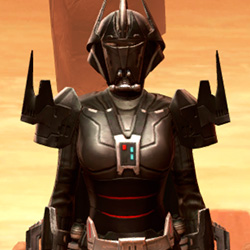 Charged Hypercloth Aegis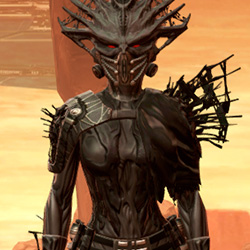 Charged Hypercloth Force Expert's
Defiant Asylum MK-16 (Synthweaving)
Defiant Mender MK-16 (Synthweaving)
Defiant Onslaught MK-16 (Synthweaving)
War-Forged MK-0 (Synthweaving)
More Jedi Consular Armors
Tattered Mystic's
Feast Trader
Reclusive Master's
Voss Consular
Exarch Onslaught MK-26 (Synthweaving)
Sa'har Kateen
Jedi Initiate
Tatooinian Trooper
Citadel Pummeler
Remnant Underworld Knight
Stylish Dress
Initiate
More Jedi Consular Armors
More Short Skerts Armors
Naga Sadow's
Force Disciple's
Tribal Champion
Regal Apparel
The Last Handmaiden's
Lana Beniko's
Shadow Disciple's
Ajunta Pall's
Noble Attendant's
Onderonian Guard
Freelance Hunter
Vrook Lamar's
More Short Skerts Armors
More Skull Cap Armors
Potent Combatant
Cybernetic Pauldron
Smuggler's Renowned
Warrior's Pulsing
Reinforced Battle
Tatooinian Inquisitor
Sith Archon
Tatooinian Warrior
Inquisitor's Renowned
Concealed Hunter
Rakata Bulwark (Imperial)
Korriban Warrior
More Skull Cap Armors
More Unique Hat Armors
War-Forged MK-2 (Synthweaving)
Feast Attire
Casual Connoisseur's
Formal Militant
Series 614 Cybernetic
Feral Visionary
Visas Marr's
G.A.M.E. Pit Boss
Elegant Dress
Virulent Delver
B-300 Cybernetic
War Hero Supercommando (Rated)
More Unique Hat Armors
More Brown Armors
Skiff Guard's
Rakata Mender (Republic)
Lone-Wolf
Citadel Pummeler
Remote Outcast
Lucien Draay's
Tarisian Consular
Mandalore the Ultimate's
Chanlon Onslaught
Armored Diplomat
Vintage Brawler
Steadfast Master
More Brown Armors
Outfit Database ID: 1962 - Added: 0000-00-00 00:00:00 - Opposite: 0 - Identical: 0 - Similar: 1961