Similar Armor Sets
These armors have a very similar shape to the Dire Taskmaster's Robe armor set.
Dire Overlord's Vestments
More Sith Inquisitor Armors
Investigator's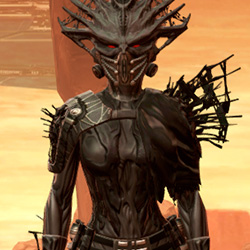 Charged Hypercloth Force Expert's
Dark Advisor's
Order of Zildrog
Voss Dignitary
Endless Offensive
Lashaa Force Expert's
Fallen Defender's
Classic Phantom
Je'daii Warrior (Hood Down)
Controller
Freedon Nadd's
More Sith Inquisitor Armors
More Purple Armors
Energized Manhunter
Ceremonial Mystic's
Mining Vest (Imperial)
Malevolent Interrogator
Savage Despot
Venerated Mystic
Charged Peacemaker
Overloaded Interrogator
Rotworm Huttball Home Uniform
Inscrutable Pursuer's
Anointed Zeyd-Cloth
War Hero Force-Master (Rated)
More Purple Armors
More Light Pants Armors
Juhani's
Remnant Arkanian Agent
Vandinite Onslaught
Calculated Mercenary's
Tionese Enforcer (Rep)
Trainee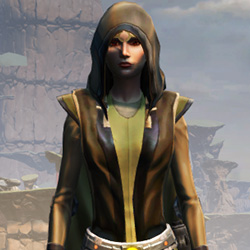 Sentinel's Renowned
Battlemaster Field Tech
Eternal Commander MK-15 Eliminator
Relaxed Vestments
Citadel Pummeler
Ablative Resinite
More Light Pants Armors
Outfit Database ID: 866 - Added: 0000-00-00 00:00:00 - Opposite: 0 - Identical: 0 - Similar: 865
Like this

guide?Pledge to support Swtorista videos, guides and lists!
✚ Support with Patreon
✚ Support with YouTube
✚ Support with Twitch
In return, get:
Discord Chat
50+ Lore Readings
Ensure future of guides!
✚ Support with Merch
Sci-fi & Fantasy inspired pins
Real-life collector items
Beautiful, check!