Have a suggestion or correction? A volunteer can help update the website! To report an issue, go to the Swtorista Website Discord and post your report as a single message in the #report-issue channel. You will need to make a free Discord account.
Similar Armor Sets
These armors have a very similar shape to the Frenzied Zealot armor set.
Ancient Infernal
Sith Archon
Resilient Polyplast
Nanosilk Force Expert's
Nanosilk Aegis
Dark Praetorian
More Sith Warrior Armors
Remnant Dreadguard Warrior
Orbalisk
Remnant Yavin Warrior
Destroyer
Ablative Lacqerous
Dreamsilk Aegis Vestments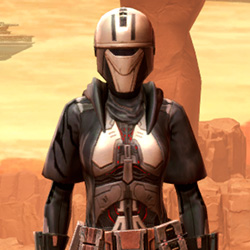 Reinforced Phobium
Saberist's Body Armor
Force Pilgrim
Warrior
Frenzied Instigator
Sith Recluse
More Sith Warrior Armors
More Plated Leg Armor Armors
Classic Forward Recon
Remnant Arkanian Trooper
Unrelenting Terror's
Righteous Enforcer
Frontline Veteran's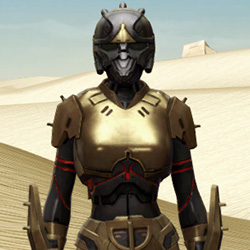 Eidolon's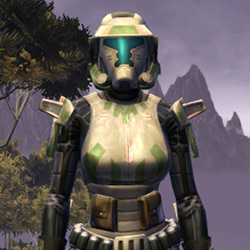 RD-17A Phalanx
Dread Host
Galvanized Infantry
Wasteland Raider's
Tempered Laminoid
TT-17A Hydra
More Plated Leg Armor Armors
More Sharp Claw Gloves Armors
Remnant Arkanian Warrior
Callous Conqueror
Remnant Dreadguard Inquisitor
Marka Ragnos's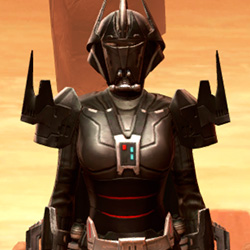 Charged Hypercloth Aegis
More Capes Armors
Reinforced Phobium
Reinforced Battle
Arkan's
Tund Sorcerer's
Darth Malgus's
Emperor's Mantle
Ablative Laminoid
Tribal Champion
Murderous Revelation
Apex Sovereign's
Trimantium Onslaught
Trishins Retort
More Capes Armors
More Red Armors
Eternal Conqueror Force-Lord
Dramassian Force Expert's
Soulbenders
Force Pilgrim
War Hero Eliminator (Rated)
Eternal Conqueror Med-Tech
Vrook Lamar's
Venerated Mystic
Red Blade's
Marauder
Sith Combatant
Death Knell
More Red Armors
Outfit Database ID: 928 - Added: 0000-00-00 00:00:00 - Opposite: 0 - Identical: 0 - Similar: 1394
Like this

guide?Pledge to support Swtorista videos, guides and lists!
✚ Support with Patreon
✚ Support with YouTube
✚ Support with Twitch
In return, get:
Discord Chat
50+ Lore Audio Readings
Ensure future of guides!