Have a suggestion or correction? A volunteer can help update the website! To report an issue, go to the Swtorista Website Discord and post your report as a single message in the #report-issue channel. You will need to make a free Discord account.
Similar Armor Sets
These armors have a very similar shape to the Frenzied Zealot armor set.
Ancient Infernal
Sith Archon
Resilient Polyplast
Nanosilk Force Expert's
Nanosilk Aegis
Dark Praetorian
More Sith Warrior Armors
Eradicator's Mask
Experimental Ossan Combat Medic's
Exiled Padawan
Sinister Warrior
Je'daii Warrior (Hood Up)
Insidious Counselor
Brutal Executioner
Armor of Darth Revan
Royal Guardian's
Dark Seeker's
Traditional Thermoweave
Hypercloth Force Expert's
More Sith Warrior Armors
More Plated Leg Armor Armors
Wasteland Raider's
Guardian's Exalted
Section Guardian
MA-44 Combat
Battlemaster Combat Medic
Enhanced Assailant's
Eternal Brawler Boltblaster's
Warstorm Veteran's
War Hero Supercommando
Veda Force Expert's
War Hero Combat Medic (Rated)
Mandalorian Tracker's
More Plated Leg Armor Armors
More Sharp Claw Gloves Armors
Marka Ragnos's
Remnant Dreadguard Inquisitor
Callous Conqueror
Remnant Arkanian Warrior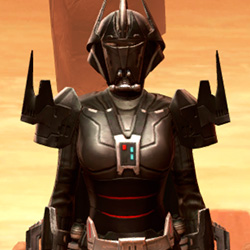 Charged Hypercloth Aegis
More Capes Armors
Remnant Arkanian Smuggler
Exarch Mender MK-26 (Synthweaving)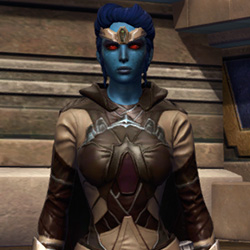 The Entertainer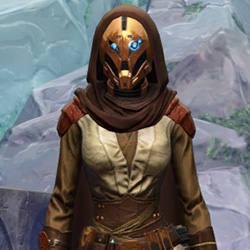 Enigmatic Hero's
Dire Warmaster's Body Armor
Lana Beniko's
Fortified Defender
Gav Daragon's
Reinforced Phobium
Darth Malak's
Silent Warden's
Imperial Admiral's
More Capes Armors
More Red Armors
Fallen Defender's
Dramassian Force Expert's
Soulbenders
Ubrikkian Industries Corporate
Interceptor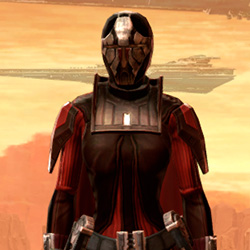 Marauder Elite
Voltaic Sleuth
Inquisitor
Energetic Champion
Battlemaster Supercommando
Pilot
Stimulated
More Red Armors
Outfit Database ID: 928 - Added: 0000-00-00 00:00:00 - Opposite: 0 - Identical: 2133 - Similar: 1394
Like this

guide?Pledge to support Swtorista videos, guides and lists!
✚ Support with Patreon
✚ Support with YouTube
✚ Support with Twitch
In return, get:
Discord Chat
50+ Lore Audio Readings
Ensure future of guides!