Have a suggestion or correction? Go to the Swtorista Website Discord and post your report in the #armor channel. You will need to make a free Discord account.
Similar Armor Sets
These armors have a very similar shape to the Romex Force Expert's armor set.
Dreamsilk Force Expert
Crafting Synthweaving Crew Skills Trainer Armors
These armors are obtained in similar ways.
Shadowsilk Force Expert's
Lashaa Force Expert's
Dramassian Force Expert's
Septsilk Force Expert's
Vine-silk Force Expert's
Vine-silk Aegis
Nanosilk Force Expert's
Nanosilk Aegis
Hypercloth Force Expert's
Hypercloth Aegis
Veda Force Expert's
Veda Aegis
Charged Hypercloth Aegis
Romex Aegis
Shadowsilk Force Expert's
Lashaa Force Expert's
Dramassian Force Expert's
Septsilk Force Expert's
Vine-silk Force Expert's
Vine-silk Aegis
Nanosilk Force Expert's
Nanosilk Aegis
Hypercloth Force Expert's
Hypercloth Aegis
Veda Force Expert's
Veda Aegis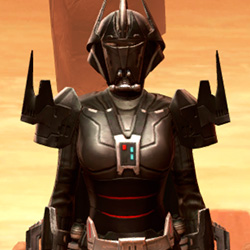 Charged Hypercloth Aegis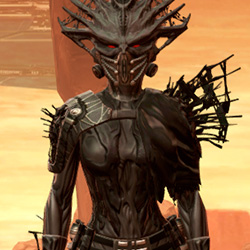 Charged Hypercloth Force Expert's
Defiant Asylum MK-16 (Synthweaving)
Defiant Mender MK-16 (Synthweaving)
Defiant Onslaught MK-16 (Synthweaving)
Trimantium Body Armor
Trimantium Jacket
War-Forged MK-0 (Synthweaving)
More Jedi Knight Armors
Remnant Underworld Knight (Hoodless)
Ardent Oracle's
Distinguished Warrior's
Tatooinian Knight
Jolee Bindo's
Martial Pilgrim's Amor Set
Dynamic Paladin's
Remnant Dreadguard Consular
Eternal Conqueror Pummeler
Septsilk Aegis
Skiff Guard's
Reinforced Diatium
More Jedi Knight Armors
More Jedi Consular Armors
Rakata Duelist (Republic)
Aggressive Treatment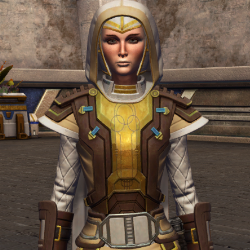 Patient Defender (hood)
Battlemaster Force-Master
Je'daii Warrior (Hood Down)
Ablative Laminoid
Belsavis Consular
Thexan's
Initiate
Traveler (Republic)
Remnant Resurrected Consular
Matriarchal
More Jedi Consular Armors
More Red Armors
Proficient Hitman's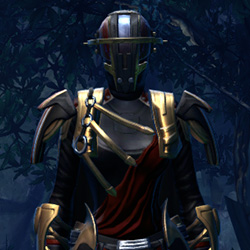 Revanite Avenger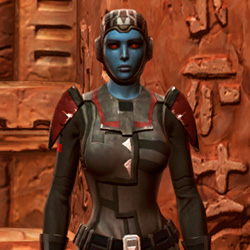 Blade Tyrant
War Hero Stalker (Rated)
Corellian Smuggler
Frasium Onslaught
Red Blade's
Crimson Raider's
Rakata Boltblaster (Imperial
Dathomir Shaman's
Eternal Battler Boltblaster
Remnant Arkanian Inquisitor
More Red Armors
More Light Pants Armors
Exterminator's
Underworld Enforcer
Iokath MK-5 Combat Medic
Bounty Tracker
CorSec
Eternal Commander MK-15 Weaponmaster
Dramassian Aegis
Rectified Brawler's
Revered Huntmaster's
Frenzied Warrior's
Euphoric Corellian
Eternal Commander MK-3 Enforcer
More Light Pants Armors
Outfit Database ID: 1537 - Added: 0000-00-00 00:00:00 - Opposite: 0 - Identical: 1788 - Similar: 1922