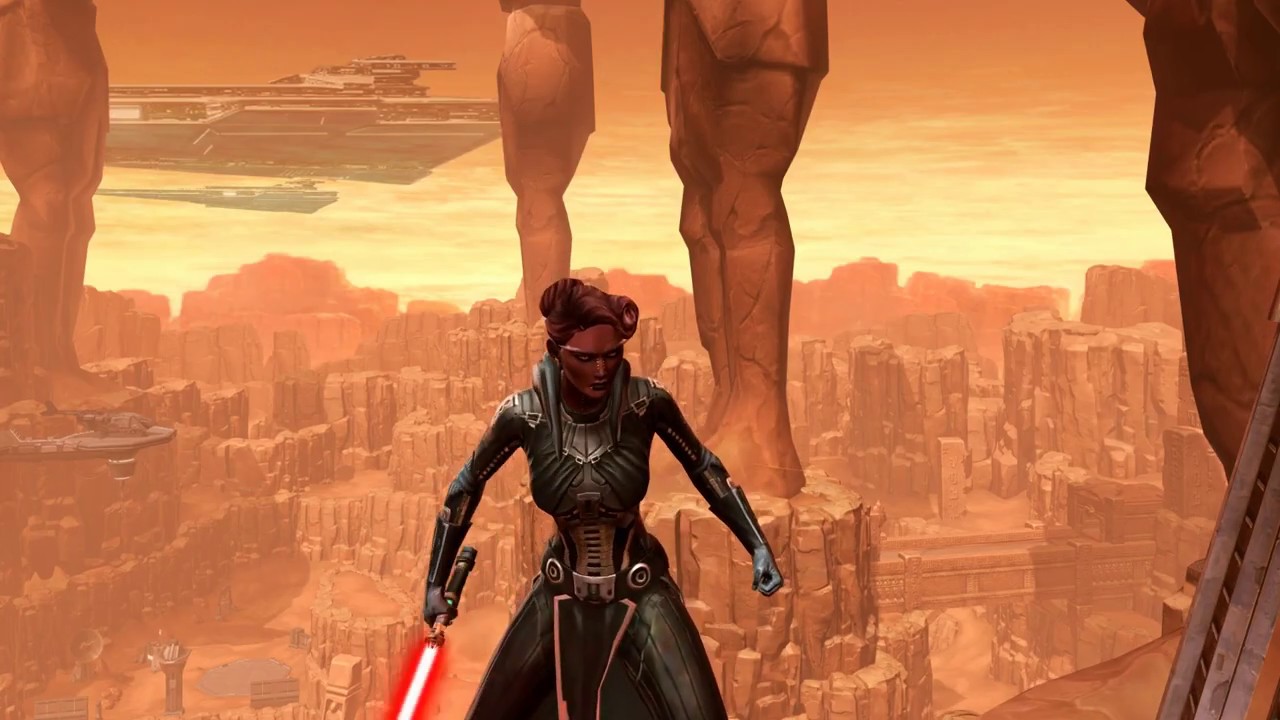 Have a suggestion or correction? A volunteer can help update the website! To report an issue, go to the Swtorista Website Discord and post your report as a single message in the #report-issue channel. You will need to make a free Discord account.
Similar Armor Sets
These armors have a very similar shape to the Thana Vesh's armor set.
Dramatic Extrovert's
More Sith Warrior Armors
Battlemaster Vindicator
Ablative Plasteel
Enhanced Assailant's
Veda Aegis
Ruthless Challenger
Frenzied Warrior's
Marauder's Renowned
Remnant Yavin Inquisitor
Esne Fanatic's
Shadowsilk Force Expert's
Initiate
Remnant Dreadguard Warrior
More Sith Warrior Armors
More Swtor Armors
Theron Shan's
Armor of Darth Revan
Darth Skotia's
Revan Reborn
Commander Vizla's
Shae Vizla's
Relnex's
Havoc Squad Specialist's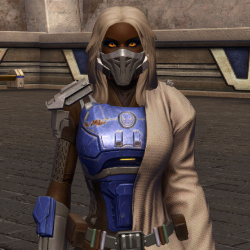 Tau Idair
Ghostly Magus
Herald of Zildrog
Havoc Squad Officer's
More Swtor Armors
More Butt Cape Armors
Fearless Hunter's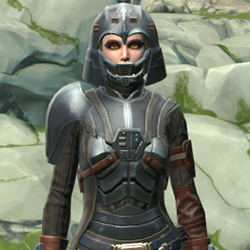 Distinguished Warden's
Snowtrooper's
Charged Hypercloth Aegis
Zakuul Knight-Captain's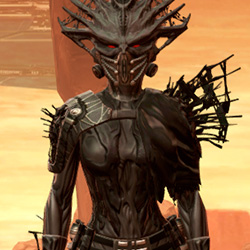 Charged Hypercloth Force Expert's
Hunter's Renowned
Primeval Stalker's
Hazardous Recon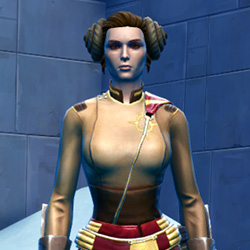 Corellian Councillor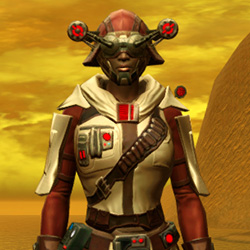 Galvanized Manhunter
Frontline Defender
More Butt Cape Armors
More Black Armors
Dark Legionnaire's
Fortified Phobium
Gathering Storm
Stalker's
Defiant Onslaught MK-26 (Armormech) (Imperial)
Eradicator's Mask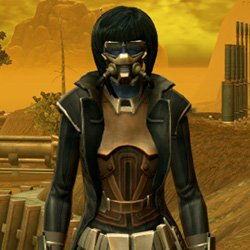 TD-07A Scorpion
Covert Pilot Suit
Calculated Mercenary's
Despot's
Resilient Warden
The Undying
More Black Armors
More Light Pants Armors
Mandalore the Ultimate's
Eternal Commander MK-15 Enforcer
Zakuul Knight-Captain's
Red Blade's
Agent's Renowned
Badlands Explorer
Series 510 Cybernetic
Eternal Commander MK-3 Eliminator
Eternal Battler Mender
Plasteel Battle Jacket (Rep)
Casual Combatant
Elegant Loungewear
More Light Pants Armors
Outfit Database ID: 1180 - Added: 0000-00-00 00:00:00 - Opposite: 0 - Identical: 0 - Similar: 1180
Like this

guide?Pledge to support Swtorista videos, guides and lists!
✚ Support with Patreon
✚ Support with YouTube
✚ Support with Twitch
In return, get:
Discord Chat
50+ Lore Audio Readings
Ensure future of guides!