Have a suggestion or correction? Go to the Swtorista Website Discord and post your report in the #armor channel. You will need to make a free Discord account.
Similar Armor Sets
These armors have a very similar shape to the Nanosilk Aegis armor set.
Resilient Lacqerous
Fortified Phobium
Septsilk Force Expert's
Septsilk Aegis
Nanosilk Force Expert's
Crafting Synthweaving Crew Skills Trainer Armors
These armors are obtained in similar ways.
Shadowsilk Force Expert's
Lashaa Force Expert's
Dramassian Force Expert's
Vine-silk Force Expert's
Vine-silk Aegis
Hypercloth Force Expert's
Hypercloth Aegis
Veda Force Expert's
Veda Aegis
Charged Hypercloth Aegis
Romex Force Expert's
Romex Aegis
Shadowsilk Force Expert's
Lashaa Force Expert's
Dramassian Force Expert's
Septsilk Force Expert's
Vine-silk Force Expert's
Vine-silk Aegis
Nanosilk Force Expert's
Nanosilk Aegis
Hypercloth Force Expert's
Hypercloth Aegis
Veda Force Expert's
Veda Aegis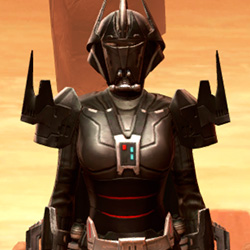 Charged Hypercloth Aegis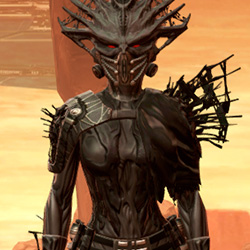 Charged Hypercloth Force Expert's
Defiant Asylum MK-16 (Synthweaving)
Defiant Mender MK-16 (Synthweaving)
Defiant Onslaught MK-16 (Synthweaving)
Trimantium Body Armor
Trimantium Jacket
War-Forged MK-0 (Synthweaving)
More Jedi Knight Armors
Reinforced Diatium
Knight's Crusade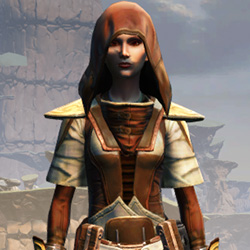 Sentinel's Exalted
Ajunta Pall's
Juhani's
Blade Savant
Force Champion
Ablative Plasteel
Masterwork Ancient Force-Master
Reinforced Battle
Hoth Defender's
Ossus Explorer
More Jedi Knight Armors
More Jedi Consular Armors
Hoth Consular
Pyke Syndicate
Saber Master
Battlemaster Survivor
Coruscanti Consular
Force Initiate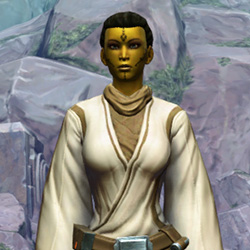 Loyal Adherent's
Vrook Lamar's
Stylish Dress
Gifted Wanderer's
Citadel Pummeler
Citadel Force-healer
More Jedi Consular Armors
More Orange Armors
Madilon Asylum
Hadrium Asylum
Xonolite Asylum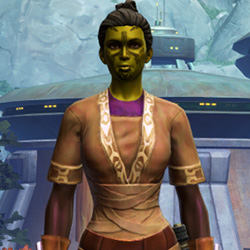 Apprentice
Underwater Explorer
Horizon's Razor
Spec Ops
Turncoat
Republic Containment Officer
Naga Sadow's
Tatooinian Trooper
Lord of Pain
More Orange Armors
Outfit Database ID: 1530 - Added: 0000-00-00 00:00:00 - Opposite: 1550 - Identical: 0 - Similar: 1405