Have a suggestion or correction? A volunteer can help update the website! To report an issue, go to the Swtorista Website Discord and post your report as a single message in the #report-issue channel. You will need to make a free Discord account.
Similar Armor Sets
These armors have a very similar shape to the CZ-27K Stealth Ops Suit armor set.
Adept Scout
Plasteel Battle
Polyplast Ultramesh
Xonolite Onslaught
Ciridium Onslaught
Recon Spotter
More Imperial Agent Armors
Outlaw's
Spec Ops
Gold Scalene
Quadranium Onslaught
Shadow Corsair's
Subversive
TD-07A Panther
Agile Reconnaissance's
Eternal Conqueror Mender
Spymaster's Auxiliary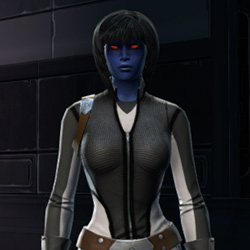 RV-03 Speedsuit
Herald of Zildrog
More Imperial Agent Armors
More Gray Armors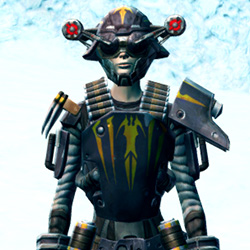 Frontline Mercenary
BK-0 Combustion Armor
Titanium Onslaught
Eternal Commander MK-3 Enforcer
Core Miners
Casual Connoisseur's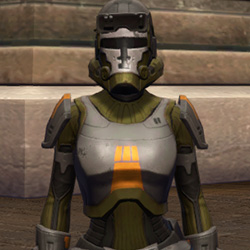 Strategist
Mandalorian Clansman's
Rectified Brawler's
Lacqerous Battle
Sith Raider
Ambitious Warrior
More Gray Armors
More Light Pants Armors
War Hero Stalker (Rated)
Rakata Field Medic (Rep)
Tythian Disciple's
Sanguine Commando's
Eternal Brawler Mender's
Eternal Commander MK-15 Combat Medic
Deadeye
Trimantium Onslaught
Zakuul Knight
Columi Enforcer (Rep)
Relaxed Tracksuit
MA-53 Overwatch Chestplate
More Light Pants Armors
Outfit Database ID: 842 - Added: 0000-00-00 00:00:00 - Opposite: 0 - Identical: 0 - Similar: 1501
Like this

guide?Pledge to support Swtorista videos, guides and lists!
✚ Support with Patreon
✚ Support with YouTube
✚ Support with Twitch
In return, get:
Discord Chat
50+ Lore Audio Readings
Ensure future of guides!