Have a suggestion or correction? Go to the Swtorista Website Discord and post your report in the #armor channel. You will need to make a free Discord account.
Similar Armor Sets
These armors have a very similar shape to the Septsilk Force Expert's armor set.
Resilient Lacqerous
Fortified Phobium
Septsilk Aegis
Nanosilk Force Expert's
Nanosilk Aegis
Crafting Synthweaving Crew Skills Trainer Armors
These armors are obtained in similar ways.
Shadowsilk Force Expert's
Lashaa Force Expert's
Dramassian Force Expert's
Vine-silk Force Expert's
Vine-silk Aegis
Hypercloth Force Expert's
Hypercloth Aegis
Veda Force Expert's
Veda Aegis
Charged Hypercloth Aegis
Romex Force Expert's
Romex Aegis
Shadowsilk Force Expert's
Lashaa Force Expert's
Dramassian Force Expert's
Septsilk Force Expert's
Vine-silk Force Expert's
Vine-silk Aegis
Nanosilk Force Expert's
Nanosilk Aegis
Hypercloth Force Expert's
Hypercloth Aegis
Veda Force Expert's
Veda Aegis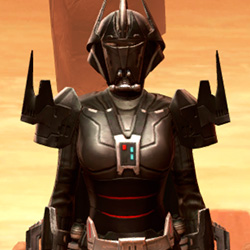 Charged Hypercloth Aegis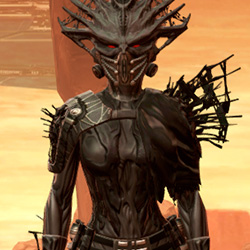 Charged Hypercloth Force Expert's
Defiant Asylum MK-16 (Synthweaving)
Defiant Mender MK-16 (Synthweaving)
Defiant Onslaught MK-16 (Synthweaving)
Trimantium Body Armor
Trimantium Jacket
War-Forged MK-0 (Synthweaving)
More Jedi Knight Armors
Eternal Champion's
Battlemaster Weaponmaster
Fortified Defender
Silent Warden's
Dynamic Paladin's
Belsavis Knight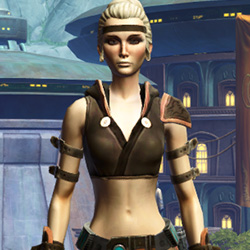 Shadowsilk Aegis
Wasteland Crusader's
Knight's Crusade
Coruscanti Knight
Tythonian Knight
Ardent Warden
More Jedi Knight Armors
More Jedi Consular Armors
Atris
Shasa Adherent's
Gav Daragon's
Defiant Onslaught MK-26 (Synthweaving) (Imperial)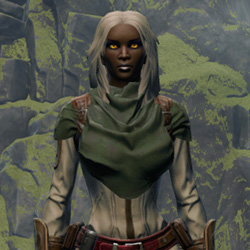 Zayne Carrick's
Empowered Restorer
Battlemaster Survivor
Dashing Hero's
Gifted Wanderer's
Revered Seer's
Steadfast Master
Rapid Response
More Jedi Consular Armors
More Capes Armors
Reinforced Battle
Apex Sovereign's
Devious Outlaw
Descent of the Fearless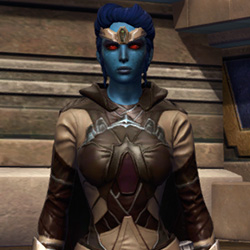 Masterwork Ancient Stalker
Mandalore the Indomitable's
Unrelenting Terror's
Fortified Defender
Cassus Fett's
Emperor's Mantle
Resilient Lacqerous
Black Vulkar Swooper
More Capes Armors
More Brown Armors
Citadel Force-lord
Elegant Duelist's
Tatooinian Knight
Defiant Asylum MK-26 (Synthweaving) (Imperial)
The Final Breath
War Hero Survivor
Masterwork Ancient Combat Medic
Light Devotee No Hood
Shadow Enforcer
Able Hunter
Sith Dueling
Armored Diplomat
More Brown Armors
Outfit Database ID: 1525 - Added: 0000-00-00 00:00:00 - Opposite: 1545 - Identical: 0 - Similar: 1405