Have a suggestion or correction? A volunteer can help update the website! To report an issue, go to the Swtorista Website Discord and post your report as a single message in the #report-issue channel. You will need to make a free Discord account.
Similar Armor Sets
These armors have a very similar shape to the Enhanced Assailant's armor set.
Veda Force Expert's
Frenzied Instigator
More Sith Warrior Armors
Exterminator's
Saberist's Body Armor
Naga Sadow's
War Hero Weaponmaster (Rated)
Warrior's Pulsing
Battlemaster Weaponmaster
Thexan's
Dark Seeker's
Brutal Executioner
Dread Enforcer
Dramatic Extrovert's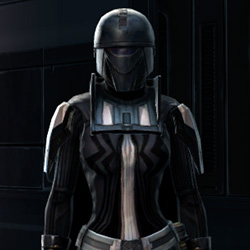 Marauder's Exalted
More Sith Warrior Armors
More Cybernetics Armors
B-100 Cybernetic
Series 510 Cybernetic
Series 616 Cybernetic
B-300 Cybernetic
Series 614 Cybernetic
Series 212 Cybernetic
Bionic Warrior's
B-400 Cybernetic
Series 917 Cybernetic
Series 512 Cybernetic
Series 615 Cybernetic
Series 505 Cybernetic
More Cybernetics Armors
More Plated Leg Armor Armors
Woads Instinct
Electrum Onslaught
Contract Hunter (alternate)
Frasium Asylum
Outlander Fixer's
Republic Huttball Home Uniform
Onderon Guardian
War Hero Eliminator (Rated)
Vandinite Asylum
Dashing Hero's
Remnant Resurrected Trooper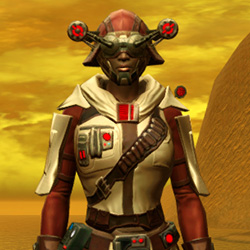 Galvanized Manhunter
More Plated Leg Armor Armors
More Gray Armors
Titanium Onslaught
Battlemaster Eliminator
Trade Envoy's
Padded
B-100 Cybernetic
Synthleather Jacket (Imperial)
TD-17A Imperator
Resilient Lacqerous
Timberland Scout
Intelligence Agent's
Infamous Bounty Hunter
Shadow Corsair's
More Gray Armors
Outfit Database ID: 892 - Added: 0000-00-00 00:00:00 - Opposite: 0 - Identical: 0 - Similar: 1553
Like this

guide?Pledge to support Swtorista videos, guides and lists!
✚ Support with Patreon
✚ Support with YouTube
✚ Support with Twitch
In return, get:
Discord Chat
50+ Lore Audio Readings
Ensure future of guides!