Have a suggestion or correction? Go to the Swtorista Website Discord and post your report in the #armor channel. You will need to make a free Discord account.
Identical Armor Sets
These armors are extremely similar, or identical, to the Exarch Mender MK-26 (Synthweaving) armor set.
Exarch Onslaught MK-26 (Synthweaving)
Crafting Synthweaving Reverse Engineer Armors
These armors are obtained in similar ways.
Rodian Flame Force Expert
Ottegan Force Expert
Saava Force Expert
Dreamsilk Aegis Vestments
Dreamsilk Force Expert
Ottegan Aegis
Rodian Flame Force Expert
Ottegan Force Expert
Saava Force Expert
Ottegan Aegis
Defiant Asylum MK-26 (Synthweaving) (Imperial)
Defiant Mender MK-26 (Synthweaving) (Imperial)
Defiant Onslaught MK-26 (Synthweaving) (Imperial)
Exarch Asylum MK-26 (Synthweaving)
Exarch Mender MK-26 (Synthweaving)
War-Forged MK-3 (Synthweaving)
War-Forged MK-2 (Synthweaving)
Defiant Mender MK-26 (Synthweaving) (Republic)
Defiant Onslaught MK-26 (Synthweaving) (Republic)
Defiant Asylum MK-26 (Synthweaving) (Republic)
Nanite Threaded Force Expert's
Killik-silk Aegis
Nanite Threaded Force Expert's
More Jedi Consular Armors
Hypercloth Aegis
Vrook Lamar's
Battlemaster Stalker
Remnant Resurrected Consular
Citadel Force-healer
Alderaanian Consular
Revered Seer's
Ablative Laminoid
Voss Ambassador
Corellian Consular
Stylish Dress
Ardent Oracle's
More Jedi Consular Armors
More Plated Leg Armor Armors
Vandinite Asylum
Tionese Demolisher (Republic)
Imperial Reaper (Hood Down)
Battlemaster Combat Medic
Republic Huttball Home Uniform
Energized Infantry
Ciridium Asylum
War Hero Eliminator
Artifact Seeker's
Fortified Electrum
Eternal Brawler Med-Tech's
Cassus Fett's
More Plated Leg Armor Armors
More Capes Armors
Masterwork Ancient Force-Master
Mandalore the Ultimate's
Apex Sovereign's
Ulgo Statesman's
Voidmaster
Black Vulkar Swooper
Ancient Infernal
Masterwork Ancient Weaponmaster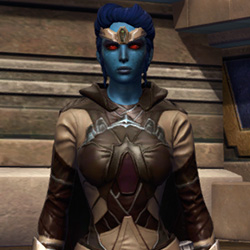 Masterwork Ancient Stalker
Taskmaster
Dark Marauder
Resilient Lacqerous
More Capes Armors
More Red Armors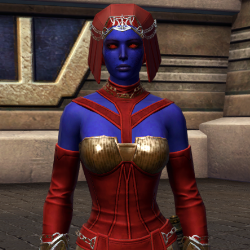 Festival Dress
Exarch Onslaught MK-26 (Armormech)
Hardguard (Imperial)
Resilient Polyplast
Revan Reborn
Ulic Qel-Droma's
Warstorm Veteran's
Red Blade's
Ardent Oracle's
Red Scalene
Madilon Onslaught
Republic Protector's
More Red Armors
Outfit Database ID: 1944 - Added: 0000-00-00 00:00:00 - Opposite: 0 - Identical: 0 - Similar: 0