Have a suggestion or correction? A volunteer can help update the website! To report an issue, go to the Swtorista Website Discord and post your report as a single message in the #report-issue channel. You will need to make a free Discord account.
Similar Armor Sets
These armors have a very similar shape to the Murderous Revelation armor set.
Defiant Mender MK-26 (Synthweaving) (Imperial)
Defiant Onslaught MK-26 (Synthweaving) (Imperial)
Crafting Synthweaving Set Bonus Schematics Armors
These armors are obtained in similar ways.
Controller
Force Bound
More Jedi Consular Armors
Jedi Knight Revan
Citadel Duelist
Veda Aegis
Nanosilk Force Expert's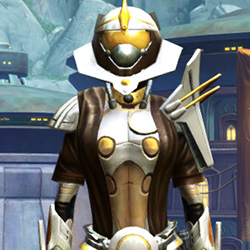 Charged Hypercloth Force Expert's
Saber Master
Battlemaster Force-Master
Jedi Sage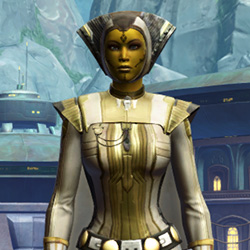 Traditional Demicot
Tattered Ritualist's
Juhani's
Septsilk Aegis
More Jedi Consular Armors
More Chin Guard Armors
Kreia's
Malak's Shadow
Berserker
Charged Interrogator
Darth Malak's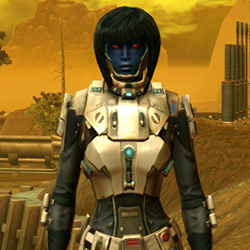 RD-07A Vendetta
Overloaded Interrogator
Shadowsilk Force Expert's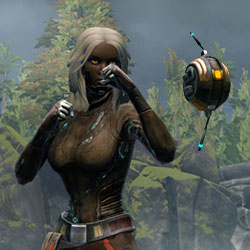 Battleworn Engineer's
Remnant Yavin Consular
Shadowsilk Aegis
Saber Marshal
More Chin Guard Armors
More Capes Armors
Remulus Dreypa's
Cassus Fett's
Resilient Lacqerous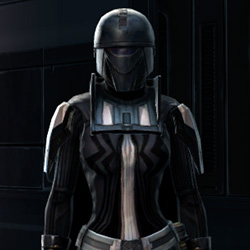 Marauder's Exalted
Arkan's
Trimantium Onslaught
Descent of the Fearless
Ulgo Noble
Sanguine Commando's
Darth Malgus's
Titanium Onslaught
Tund Sorcerer's
More Capes Armors
More Red Armors
Vicious Adept
Laminoid Battle
Eternal Conqueror Force-Lord
Warrior's Pulsing
Adept Scout
Frasium Onslaught
Eternal Brawler Boltblaster's
Sith Combatant
Secret Agent's
Theron Shan's
Relentless Insurgent's
Spectre's
More Red Armors
Outfit Database ID: 2115 - Added: 0000-00-00 00:00:00 - Opposite: 0 - Identical: 0 - Similar: 1942
Like this

guide?Pledge to support Swtorista videos, guides and lists!
✚ Support with Patreon
✚ Support with YouTube
✚ Support with Twitch
In return, get:
Discord Chat
50+ Lore Audio Readings
Ensure future of guides!