Have a suggestion or correction? Go to the Swtorista Website Discord and post your report in the #armor channel. You will need to make a free Discord account.
Identical Armor Sets
These armors are extremely similar, or identical, to the Vine-silk Force Expert's armor set.
Vine-silk Aegis
Crafting Synthweaving Crew Skills Trainer Armors
These armors are obtained in similar ways.
Shadowsilk Force Expert's
Lashaa Force Expert's
Dramassian Force Expert's
Septsilk Force Expert's
Vine-silk Force Expert's
Vine-silk Aegis
Nanosilk Force Expert's
Nanosilk Aegis
Hypercloth Force Expert's
Hypercloth Aegis
Veda Force Expert's
Veda Aegis
Charged Hypercloth Aegis
Romex Force Expert's
Romex Aegis
Shadowsilk Force Expert's
Lashaa Force Expert's
Dramassian Force Expert's
Septsilk Force Expert's
Vine-silk Aegis
Nanosilk Force Expert's
Nanosilk Aegis
Hypercloth Force Expert's
Hypercloth Aegis
Veda Force Expert's
Veda Aegis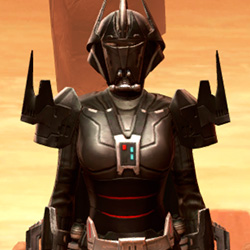 Charged Hypercloth Aegis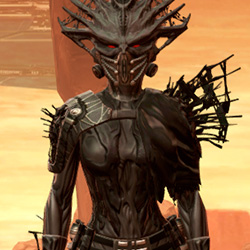 Charged Hypercloth Force Expert's
Defiant Asylum MK-16 (Synthweaving)
Defiant Mender MK-16 (Synthweaving)
Defiant Onslaught MK-16 (Synthweaving)
Trimantium Body Armor
Trimantium Jacket
War-Forged MK-0 (Synthweaving)
More Sith Warrior Armors
Unrelenting Terror's
Thexan's
Orbalisk
Order of Zildrog
Perfect Form
Rakata Pummeler (Imperial)
Belsavis Warrior
Remulus Dreypa's
Reinforced Diatium
Underworld Anarchist's
Lana Beniko's
Fortified Phobium
More Sith Warrior Armors
More Sith Inquisitor Armors
Noble Commander's
Visas Marr's
Classic Phantom
Darth Andeddu's
Remnant Resurrected Warrior
Balmorran Inquisitor
Inquisitor's Renowned
Battlemaster Force-Master
Mining Vest (Imperial)
Death Knell
Ancient Infernal
War Hero Survivor (Rated)
More Sith Inquisitor Armors
More White Armors
Makeb Assault
Chanlon Onslaught
Force Champion
Corellian Consular
Consular Adept
Columi Boltblaster (Republic)
Coruscanti Trooper
Eternal Battler Duelist
Belsavis Consular
G.A.M.E Security
Eternal Commander MK-15 Field tech
Belsavis Knight
More White Armors
Outfit Database ID: 1547 - Added: 0000-00-00 00:00:00 - Opposite: 0 - Identical: 0 - Similar: 0