Have a suggestion or correction? Go to the Swtorista Website Discord and post your report in the #armor channel. You will need to make a free Discord account.
Similar Armor Sets
These armors have a very similar shape to the Hazardous Recon armor set.
Republic Containment Officer
Section Guardian
Trimantium Asylum
Imperial Containment Officer
Tech Fragments Armors
These armors are obtained in similar ways.
Vicious Adept
Underworld Enforcer
Ruthless Challenger
Recon Spotter
Mandalorian Enforcer
Force Herald
Disciplined Conscript
Devout Overseer
Agile Sharpshooter
Concealed Hunter
Cunning Vigilante
Dark Praetorian
Savage Despot
Stately Diplomat
Unbreakable Defender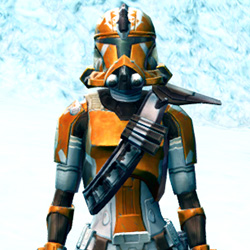 Veteran Infantry
Brutal Executioner
Force Champion
Lone-Wolf
Rim Runner
Ruthless Commander
Shrewd Privateer
Tribal Hermit
Venerated Mystic
Ardent Warden
Deadeye
Devious Outlaw
Frenzied Instigator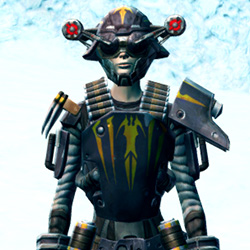 Frontline Mercenary
Majestic Augur
Omniscient Master
More Trooper Armors
War Hero Combat Tech
Corellian Trooper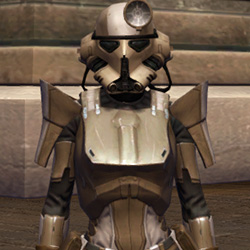 Tech Medic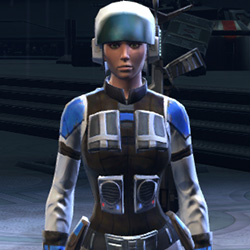 Mantellian Trooper
Czerka Security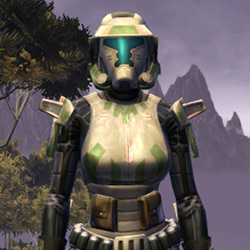 RD-17A Phalanx
Eternal Conqueror Boltblaster
Terenthium Asylum
Nar Shaddaa Trooper
Exarch Asylum MK-26 (Synthweaving)
Havoc Squad Specialist's
War Hero Combat Medic (Rated)
More Trooper Armors
More Plated Leg Armor Armors
Enhanced Assailant's
Frontline Veteran's
Rotworm Huttball Home Uniform
Remnant Arkanian Trooper
Frasium Asylum
Trimantium Asylum
Remnant Dreadguard Knight
Hunter's Exalted
Ciridium Asylum
Game Plan
Resolute Guardian
Battlemaster Combat Medic
More Plated Leg Armor Armors
More Butt Cape Armors
Snowtrooper's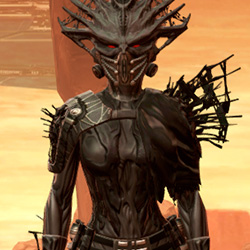 Charged Hypercloth Force Expert's
Formal
Freedon Nadd's
Vagabond
Chanlon Onslaught
Quick Thinker
Shikaakwan Royalty's
Lacqerous Mesh
Battlemaster War Leader
Feast Trader
Dramatic Extrovert's
More Butt Cape Armors
More Orange Armors
War Hero Field Medic (Rated)
Feast Trader
Madilon Asylum
War-Forged MK-2 (Armormech)
Citadel Targeter
Tactical Infantry
Frasium Asylum
Guardian's Renowned
Coil Explorer's
Juhani's
Turncoat
Citadel Targeter
More Orange Armors
Outfit Database ID: 1614 - Added: 0000-00-00 00:00:00 - Opposite: 0 - Identical: 2199 - Similar: 1486