Have a suggestion or correction? Go to the Swtorista Website Discord and post your report in the #armor channel. You will need to make a free Discord account.
Similar Armor Sets
These armors have a very similar shape to the Guardian's Exalted armor set.
Resolute Guardian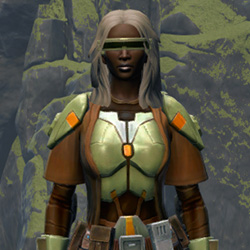 Jedi Stormguard
Eternal Brawler Bulwark's
Hypercloth Force Expert's
Hypercloth Aegis
Eternal Battler Bulwark
Eternal Battler Pummeler
Eternal Conqueror Bulwark
Legacy Vendor Armors
These armors are obtained in similar ways.
Trooper's Exalted
Agent's Renowned
Consular's Renowned
Guardian's Renowned
Hunter's Renowned
Inquisitor's Renowned
Juggernaut's Renowned
Marauder's Renowned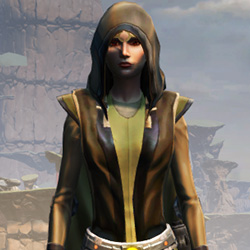 Sentinel's Renowned
Smuggler's Renowned
Trooper's Renowned
Agent's Exalted
Consular's Exalted
Hunter's Exalted
Inquisitor's Exalted
Juggernaut's Exalted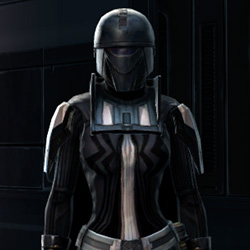 Marauder's Exalted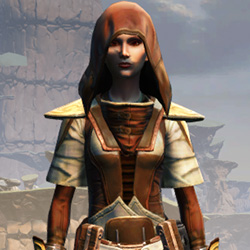 Sentinel's Exalted
Smuggler's Exalted
More Jedi Knight Armors
Sa'har Kateen
Unbreakable Defender
Casual Combatant
Agile Sentinel's
Remnant Resurrected Knight
Culling Blade
Apex Sovereign's
Wayfarer's Robe
Preceptor's
The Last Handmaiden's
Ablative Lacqerous
Relnex's
More Jedi Knight Armors
More Plated Leg Armor Armors
Crimson Talon
Xonolite Asylum
Electrum Onslaught
Corellian Bounty Hunter
War Hero Combat Medic (Rated)
War Hero War Leader (Rated)
Eternal Conqueror Med-Tech
Hypercloth Force Expert's
Battlemaster Supercommando
Alderaanian Bounty Hunter
Remnant Dreadguard Bounty Hunter
Remnant Underworld Knight (Hoodless)
More Plated Leg Armor Armors
More Goggles Armors
Alderaanian Bounty Hunter
Plasteel Battle
Diligent Engineer's
Titanium Onslaught
Belsavis Knight
Lone-Wolf
War Hero Enforcer
Remnant Arkanian Smuggler
Balmorran Knight
Eternal Brawler Force-Lord's
Outlander Patroller's
Dynamic Sleuth
More Goggles Armors
More Jedi Knight Best Outfits Armors
Vrook Lamar's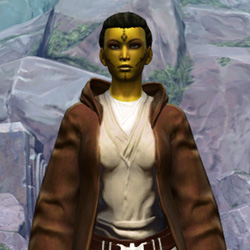 Revered Master
Jedi Survivalist's
Exiled Knight's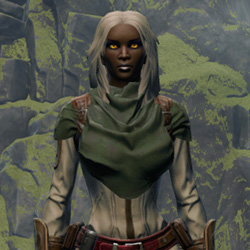 Zayne Carrick's
Jedi Strategist's
Unburdened Champion
Remnant Underworld Knight (Hoodless)
Satele Shan's
Elegant Duelist's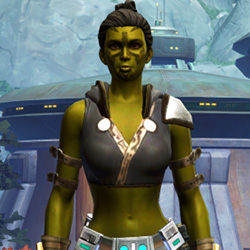 Aspiring Knight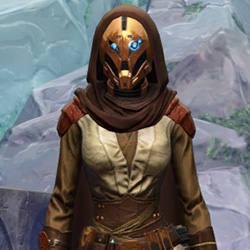 Enigmatic Hero's
More Jedi Knight Best Outfits Armors
More Blue Armors
Organa Loyalist's
Shasa Adherent's
Exar Kun's
Corellian Trooper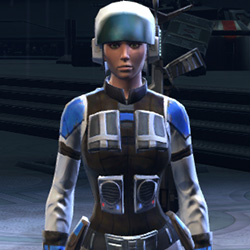 Mantellian Trooper
Security Chief's
Blue Scalene
War Hero War Leader
Polyplast Battle
Resilient Warden
War Hero Vindicator
Ballistic Concentration
More Blue Armors
More Brown Armors
Covert Energy
Traveler (Republic)
Exiled Knight's
Exiled Revolutionary's
Bestial Fanatic's
Cutthroat Buccaneer
Tarisian Knight
Remnant Underworld Knight
Able Hunter
Eternal Commander MK-15 Field Medic
Mandalore the Ultimate's
Desert Scavenger's
More Brown Armors
Outfit Database ID: 1260 - Added: 0000-00-00 00:00:00 - Opposite: 0 - Identical: 0 - Similar: 1093