Have a suggestion or correction? A volunteer can help update the website! To report an issue, go to the Swtorista Website Discord and post your report as a single message in the #report-issue channel. You will need to make a free Discord account.
Similar Armor Sets
These armors have a very similar shape to the Guardian's Exalted armor set.
Resolute Guardian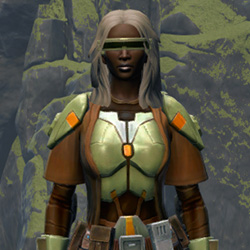 Jedi Stormguard
Eternal Brawler Bulwark's
Hypercloth Force Expert's
Hypercloth Aegis
Eternal Battler Bulwark
Eternal Battler Pummeler
Eternal Conqueror Bulwark
Legacy Vendor Armors
These armors are obtained in similar ways.
Trooper's Exalted
Agent's Renowned
Consular's Renowned
Guardian's Renowned
Hunter's Renowned
Inquisitor's Renowned
Juggernaut's Renowned
Marauder's Renowned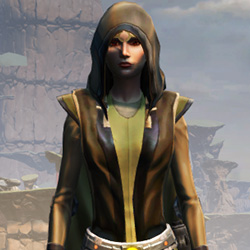 Sentinel's Renowned
Smuggler's Renowned
Trooper's Renowned
Agent's Exalted
Consular's Exalted
Hunter's Exalted
Inquisitor's Exalted
Juggernaut's Exalted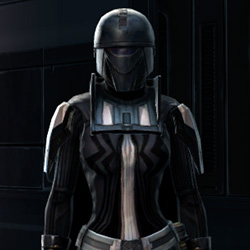 Marauder's Exalted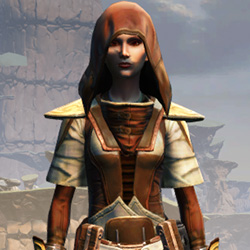 Sentinel's Exalted
Smuggler's Exalted
More Jedi Knight Armors
Jolee Bindo's
Dramassian Force Expert's
Masterwork Ancient Force-Master
Masterwork Ancient Weaponmaster
Fortified Electrum
Remnant Resurrected Knight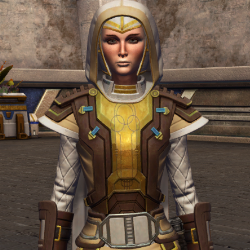 Patient Defender (hood)
Reinforced Diatium
Vintage Brawler
Vine-silk Aegis
Devout Overseer
Masterwork Ancient Field Tech
More Jedi Knight Armors
More Plated Leg Armor Armors
War Hero Vindicator
Outer Rim Hunter's
War Hero Supercommando
Drifter
Remnant Underworld Knight
War Hero Eliminator
Heartless Pursuer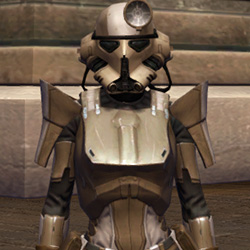 Tech Medic
Republic Containment Officer
War Hero Combat Medic
TT-17A Hydra
Battlemaster Combat Tech
More Plated Leg Armor Armors
More Goggles Armors
Dust Viper Bandit's
Mullinine Asylum
Outlander Patroller's
Exiled Revolutionary's
Commando
Fortified Lacqerous
War Hero Field Medic (Rated)
Thermal Retention
Defiant Onslaught MK-26 (Armormech) (Republic)
Remnant Resurrected Smuggler
Drifter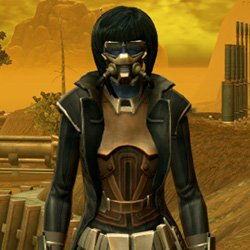 TD-07A Scorpion
More Goggles Armors
More Jedi Knight Best Outfits Armors
Vrook Lamar's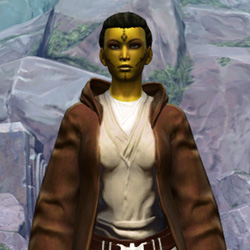 Revered Master
Jedi Myrmidon
Satele Shan's
Valiant Jedi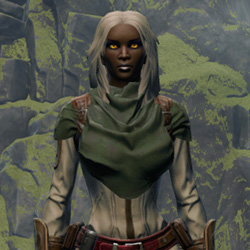 Zayne Carrick's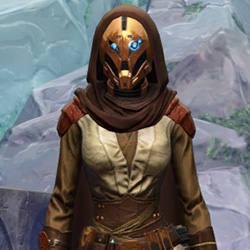 Enigmatic Hero's
Elegant Duelist's
Jedi Strategist's
Onderon Guardian
Exiled Knight's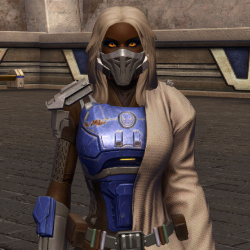 Tau Idair
More Jedi Knight Best Outfits Armors
More Blue Armors
Eternal Brawler Force-Healer's
Polyplast Battle
Remnant Yavin Inquisitor
Mercenary Elite
Gunslinger
Phobium Onslaught
Mandalorian Hunter
Soulbenders
War-Forged MK-3 (Synthweaving)
Resilient Warden
Rugged Infantry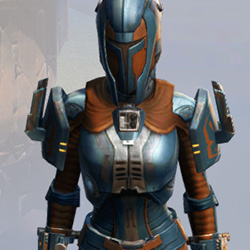 Remnant Yavin Bounty Hunter
More Blue Armors
More Brown Armors
Citadel Pummeler
Renowned Duelist
Eternal Commander MK-3 Combat Medic
Potent Champion
Ablative Lacqerous
Remote Outcast
Dramassian Force Expert's
Sand People Bloodguard
Triumphant Predator's
Primeval Stalker's
Eternal Commander MK-3 Combat Tech
Canderous Ordo's
More Brown Armors
Outfit Database ID: 1260 - Added: 0000-00-00 00:00:00 - Opposite: 0 - Identical: 0 - Similar: 1093
Like this

guide?Pledge to support Swtorista videos, guides and lists!
✚ Support with Patreon
✚ Support with YouTube
✚ Support with Twitch
In return, get:
Discord Chat
50+ Lore Audio Readings
Ensure future of guides!