Have a suggestion or correction? Go to the Swtorista Website Discord and post your report in the #armor channel. You will need to make a free Discord account.
Similar Armor Sets
These armors have a very similar shape to the Acolyte armor set.
Force Initiate
Traveler (Republic)
Adaptive Vendor Armors
These armors are obtained in similar ways.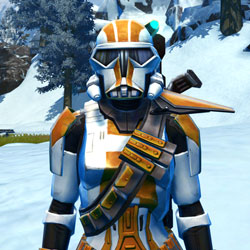 TD-17A Colossus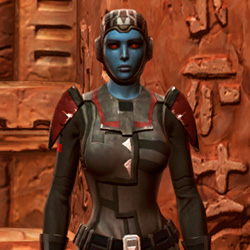 Blade Tyrant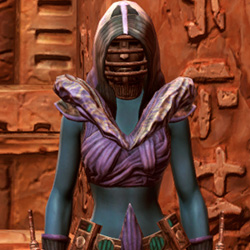 Grand Inquisitor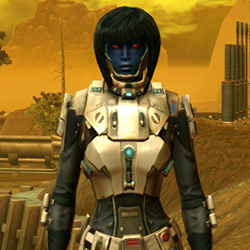 RD-07A Vendetta
RD-17A Hellfire
Saber Marshal
Sith Annihilator
Sith Archon
Supreme Inquisitor
TD-07A Panther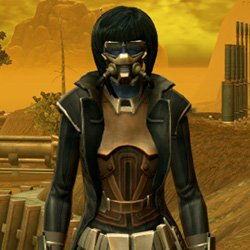 TD-07A Scorpion
TD-17A Imperator
TT-17A Hydra
Battleborn
Force Magister
Jedi Myrmidon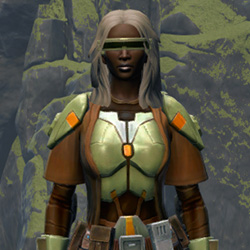 Jedi Stormguard
Omenbringer
RD-07A Spider
RD-07A Viper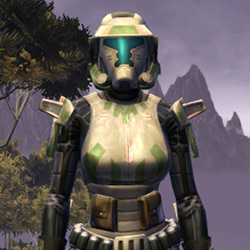 RD-17A Phalanx
TD-07A Blackguard
TD-17A Talon
Voidmaster
Acolyte
Initiate
Initiate
Scout
Scout
Trainee
Trainee
More Jedi Consular Armors
Remnant Resurrected Knight
Septsilk Force Expert's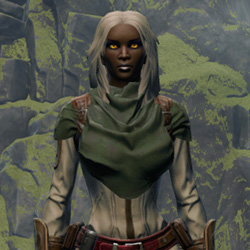 Zayne Carrick's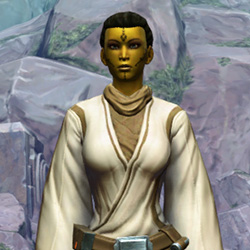 Loyal Adherent's
Je'daii Warrior (Hood Up)
Bastila Shan's
Jarael's
Citadel Pummeler
Killik-silk Aegis
Relnex's
Lucien Draay's
Veda Cloth Body Armor
More Jedi Consular Armors
More Fancy Hat Armors
Rist Statesman's
Rakata Force-Lord (Republic)
Venerated Mystic
Ottegan Force Expert
Shikaakwan Royalty's
Nimble Master
Charged Peacemaker
Freedon Nadd's
Nar Shaddaa Consular
Elite Tactician
Eternal Conqueror Duelist
Ottegan Force Expert
More Fancy Hat Armors
More Simple Jedi Robes Armors
Exiled Master's
Blade Master
Classic Preceptor's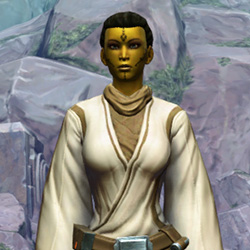 Loyal Adherent's
Steadfast Master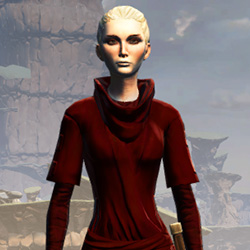 Life Day Robes
Atris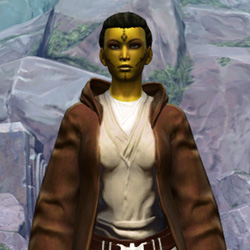 Revered Master
Humble Hero
Kreia's
Jedi Knight Revan
Relnex's
More Simple Jedi Robes Armors
More White Armors
Consular Adept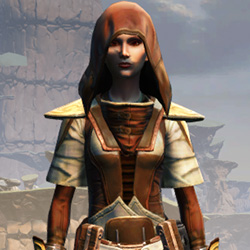 Sentinel's Exalted
G.A.M.E. Pit Boss
Classic Spymaster's Auxiliary
Tempered Laminoid
Snowtrooper's
Eternal Commander MK-15 Force-Mystic
Lashaa Aegis
Eternal Commander MK-15 Combat Medic
Balmorran Knight
Hardened Plastifold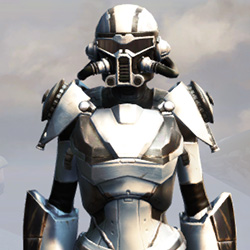 Remnant Dreadguard Trooper
More White Armors
Outfit Database ID: 1358 - Added: 0000-00-00 00:00:00 - Opposite: 0 - Identical: 0 - Similar: 1380