Have a suggestion or correction? Go to the Swtorista Website Discord and post your report in the #armor channel. You will need to make a free Discord account.
Similar Armor Sets
These armors have a very similar shape to the Devout Overseer armor set.
Ablative Plasteel
Reinforced Chanlon
Tech Fragments Armors
These armors are obtained in similar ways.
Vicious Adept
Underworld Enforcer
Ruthless Challenger
Recon Spotter
Mandalorian Enforcer
Force Herald
Disciplined Conscript
Agile Sharpshooter
Concealed Hunter
Cunning Vigilante
Dark Praetorian
Savage Despot
Stately Diplomat
Unbreakable Defender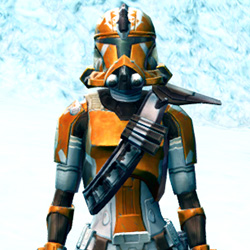 Veteran Infantry
Brutal Executioner
Force Champion
Lone-Wolf
Rim Runner
Ruthless Commander
Shrewd Privateer
Tribal Hermit
Venerated Mystic
Ardent Warden
Deadeye
Devious Outlaw
Frenzied Instigator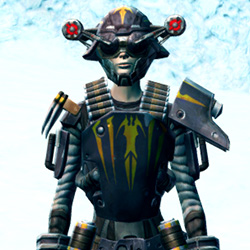 Frontline Mercenary
Hazardous Recon
Majestic Augur
Omniscient Master
More Jedi Knight Armors
Intrepid Knight's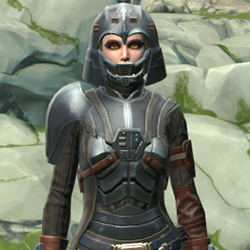 Distinguished Warden's
Sentinel
Preceptor's
Eternal Battler Bulwark
Tatooinian Knight
Flawless Riposte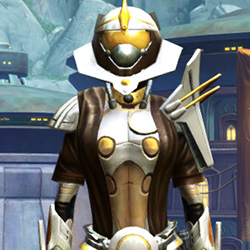 Charged Hypercloth Force Expert's
Thyrsian
Hypercloth Force Expert's
Remnant Yavin Consular
Wandering Disciple's
More Jedi Knight Armors
More Jedi Consular Armors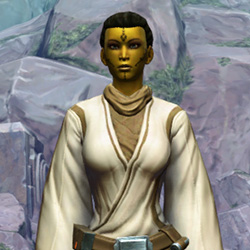 Loyal Adherent's
Initiate
Remnant Dreadguard Knight
Vine-silk Aegis
Veda Cloth Vestments
Charged Peacemaker
Stately Dress
Dramassian Aegis
Exarch Mender MK-26 (Synthweaving)
Shasa Adherent's
Exiled Master's
Headstrong Apprentice
More Jedi Consular Armors
More Brown Armors
Iokath MK-5 Eliminator
Iokath MK-5 Combat Medic
Battlemaster Force-Mystic
Tactical Ranger
Voss Knight
Ablative Resinite
Dashing Hero's
Sentinel Elite
Dust Viper Bandit's
Eternal Commander MK-3 Warleader
Artifact Seeker's
Ablative Laminoid
More Brown Armors
Outfit Database ID: 1591 - Added: 2018-12-08 22:17:30 - Opposite: 0 - Identical: 0 - Similar: 1424