Have a suggestion or correction? A volunteer can help update the website! To report an issue, go to the Swtorista Website Discord and post your report as a single message in the #report-issue channel. You will need to make a free Discord account.
Similar Armor Sets
These armors have a very similar shape to the Honored Adept's Shroud armor set.
Dashing Hero's
Unburdened Champion
Fortified Electrum
Peacekeeper Elite
More Jedi Knight Armors
Reclusive Master's
Exiled Knight's
Lashaa Force Expert's
Culling Blade
Jedi Initiate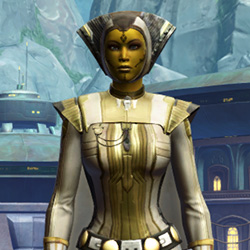 Traditional Demicot
Jedi Knight Revan
Ceremonial Guard
Romex Aegis
Wayfarer's Robe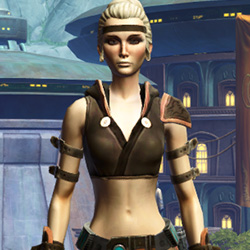 Shadowsilk Aegis
Wartime Ambassador's
More Jedi Knight Armors
More Light Pants Armors
TD-07A Panther
Agile Reconnaissance's
Relaxed Vestments
Tionese Combat Medic (Rep)
Voltaic Vandal
Elite Regulator
Bastila Shan's
Sanguine Commando's
CZ-5 Armored Assault Harness
Humble Hero
Lacqerous Battle
War Hero Stalker
More Light Pants Armors
Outfit Database ID: 953 - Added: 0000-00-00 00:00:00 - Opposite: 0 - Identical: 0 - Similar: 1422
Like this

guide?Pledge to support Swtorista videos, guides and lists!
✚ Support with Patreon
✚ Support with YouTube
✚ Support with Twitch
In return, get:
Discord Chat
50+ Lore Audio Readings
Ensure future of guides!