Have a suggestion or correction? A volunteer can help update the website! To report an issue, go to the Swtorista Website Discord and post your report as a single message in the #report-issue channel. You will need to make a free Discord account.
Similar Armor Sets
These armors have a very similar shape to the Disciplined Conscript armor set.
Forward Recon
MA-52 Med-Tech Chestplate
MA-53 Overwatch Chestplate
Trooper's Renowned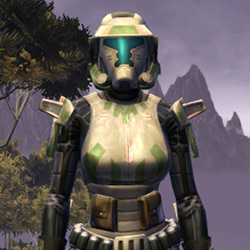 RD-17A Phalanx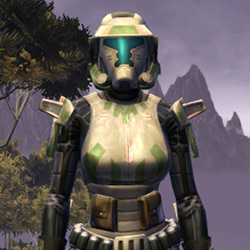 Electrum Onslaught
Terenthium Asylum
Outcast
Galactic Command Tier 1 Armors
These armors are obtained in similar ways.
Vicious Adept
Underworld Enforcer
Ruthless Challenger
Recon Spotter
Mandalorian Enforcer
Force Herald
Devout Overseer
More Trooper Armors
Madilon Asylum
Imperial Containment Officer
Discharged Infantry
Concentrated Fire
Section Guardian
Battlemaster Eliminator
Holoshield Trooper
Stationary Grit
War Hero Supercommando
GSI Tactical
MA-44 Combat
Trainee
More Trooper Armors
More Blue Armors
Section Guardian
Ceremonial
Phobium Onslaught
Xonolite Asylum
Polyplast Battle
War Hero Combat Tech
Citadel Mender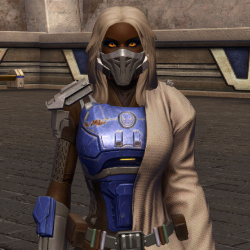 Tau Idair
Ulic Qel-Droma's
Organa Statesman's
Elite Regulator
Charged Peacemaker
More Blue Armors
Outfit Database ID: 1590 - Added: 2018-12-08 22:16:50 - Opposite: 0 - Identical: 0 - Similar: 1479
Like this

guide?Pledge to support Swtorista videos, guides and lists!
✚ Support with Patreon
✚ Support with YouTube
✚ Support with Twitch
In return, get:
Discord Chat
50+ Lore Audio Readings
Ensure future of guides!