Have a suggestion or correction? Go to the Swtorista Website Discord and post your report in the #armor channel. You will need to make a free Discord account.
Similar Armor Sets
These armors have a very similar shape to the Consular's Exalted armor set.
Charged Peacemaker
Overloaded Peacemaker
Traditional Thermoweave
Stately Diplomat
Rodian Flame Force Expert
Saava Force Expert
Legacy Vendor Armors
These armors are obtained in similar ways.
Trooper's Exalted
Agent's Renowned
Consular's Renowned
Guardian's Renowned
Hunter's Renowned
Inquisitor's Renowned
Juggernaut's Renowned
Marauder's Renowned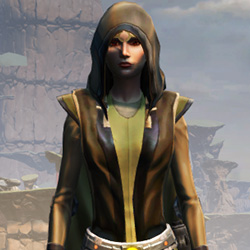 Sentinel's Renowned
Smuggler's Renowned
Trooper's Renowned
Agent's Exalted
Guardian's Exalted
Hunter's Exalted
Inquisitor's Exalted
Juggernaut's Exalted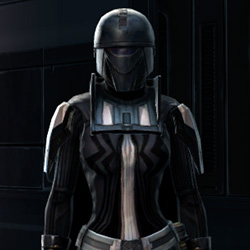 Marauder's Exalted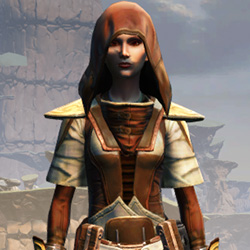 Sentinel's Exalted
Smuggler's Exalted
More Jedi Consular Armors
Remnant Underworld Knight (Hoodless)
Defiant Onslaught MK-26 (Synthweaving) (Imperial)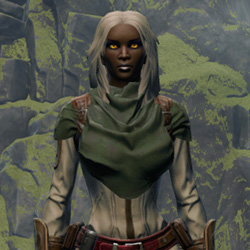 Zayne Carrick's
Honored Master's Vestments
Sa'har Kateen
Vine-silk Force Expert's
Defiant Mender MK-16 (Synthweaving)
Anointed Zeyd-Cloth
Ajunta Pall's
Remnant Dreadguard Knight
War Hero Survivor (Rated)
Vine-silk Aegis
More Jedi Consular Armors
More Fancy Hat Armors
Luxurious Dress
Exquisite Dancer
Formal
Marka Ragnos's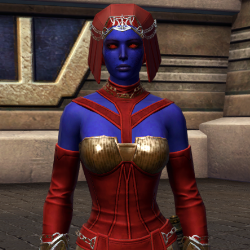 Festival Dress
Dark Augur's
Elegant Loungewear
Nimble Master
Voss Consular
Eternal Conqueror Duelist
Tranquil Mystic's
Tund Sorcerer's
More Fancy Hat Armors
More White Armors
name
Remnant Dreadguard Inquisitor
Republic Trooper
Tattered Mystic's
Battlemaster Stalker
Jedi Knight Revan
Consular Adept
Authority
Reclusive Master's
Force Bound
Coruscanti Consular
Genteel Clothing Set
More White Armors
Outfit Database ID: 1259 - Added: 0000-00-00 00:00:00 - Opposite: 0 - Identical: 0 - Similar: 1386