Have a suggestion or correction? A volunteer can help update the website! To report an issue, go to the Swtorista Website Discord and post your report as a single message in the #report-issue channel. You will need to make a free Discord account.
Similar Armor Sets
These armors have a very similar shape to the Consular's Exalted armor set.
Charged Peacemaker
Overloaded Peacemaker
Traditional Thermoweave
Stately Diplomat
Rodian Flame Force Expert
Saava Force Expert
Legacy Vendor Armors
These armors are obtained in similar ways.
Trooper's Exalted
Agent's Renowned
Consular's Renowned
Guardian's Renowned
Hunter's Renowned
Inquisitor's Renowned
Juggernaut's Renowned
Marauder's Renowned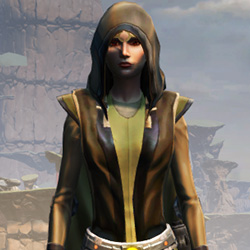 Sentinel's Renowned
Smuggler's Renowned
Trooper's Renowned
Agent's Exalted
Guardian's Exalted
Hunter's Exalted
Inquisitor's Exalted
Juggernaut's Exalted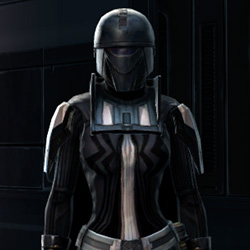 Marauder's Exalted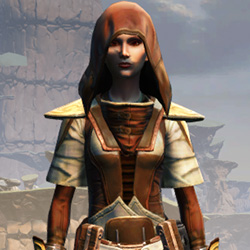 Sentinel's Exalted
Smuggler's Exalted
More Jedi Consular Armors
Remnant Underworld Knight
Citadel Force-lord
Traveler (Republic)
War Hero Survivor (Rated)
Ottegan Force Expert
Dramassian Aegis
War Hero Survivor
Vine-silk Aegis
Jedi Initiate
Jori Daragon's
Stately Dress
Tranquil Mystic's
More Jedi Consular Armors
More Fancy Hat Armors
Dantooine Homesteader
Sniper
Noble Commander's
Patient Defender (no hood)
Casual Connoisseur's
Stylish Dancer's
Revered Seer's
Freedon Nadd's
Dramassian Force Expert's
Reveler's Finery
Resort Swimwear
Rebuking Assault
More Fancy Hat Armors
More White Armors
Genteel Clothing Set
Temple Guardian
Peacekeeper Elite
Eternal Commander MK-15 Stalker
Eternal Commander MK-15 Combat Medic
Force Champion
Tattered Mystic's Cowled
Frontline Veteran's
Lashaa Aegis
Remnant Dreadguard Inquisitor
Agile Reconnaissance's
Hardened Plastifold
More White Armors
Outfit Database ID: 1259 - Added: 0000-00-00 00:00:00 - Opposite: 0 - Identical: 0 - Similar: 1386
Like this

guide?Pledge to support Swtorista videos, guides and lists!
✚ Support with Patreon
✚ Support with YouTube
✚ Support with Twitch
In return, get:
Discord Chat
50+ Lore Audio Readings
Ensure future of guides!