Have a suggestion or correction? A volunteer can help update the website! To report an issue, go to the Swtorista Website Discord and post your report as a single message in the #report-issue channel. You will need to make a free Discord account.
Similar Armor Sets
These armors have a very similar shape to the Ancient Infernal armor set.
Frenzied Zealot
Sith Archon
Resilient Polyplast
Nanosilk Force Expert's
Nanosilk Aegis
Dark Praetorian
More Sith Inquisitor Armors
War Hero Stalker
Dark Advisor's
Channeler
Insidious Counselor
Darth Sion's
Inquisitor's Renowned
Eradicator's Mask
Je'daii Warrior (Hood Down)
War Hero Survivor (Rated)
Synthetic Bio-Fiber
Dark Augur's
Warlord
More Sith Inquisitor Armors
More Capes Armors
Exarch Onslaught MK-26 (Synthweaving)
Unrelenting Terror's
Cassus Fett's
Exarch Mender MK-26 (Synthweaving)
Revan Reborn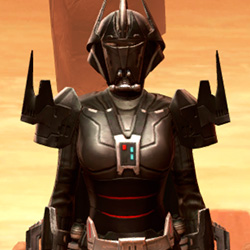 Charged Hypercloth Aegis
Dashing Rogue
Rapid Response
RD-07A Viper
Masterwork Ancient Combat Medic
Resilient Lacqerous
Trishins Retort
More Capes Armors
More Black Armors
Blue Scalene
Noble Commander's
Covert Pilot Suit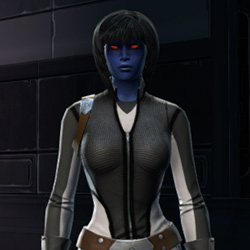 RV-03 Speedsuit
Remnant Dreadguard Knight
Covert Cipher
Ruthless Oppressor
Voltaic Vandal
Nimble Master
Hallowed Gothic
War Hero Vindicator
Remnant Resurrected Inquisitor
More Black Armors
More Light Pants Armors
War Hero Field Tech
Frontline Slicer
Citadel Bulwark
Arctic Scout's
Revered Chronicler's
X-3 Techmaster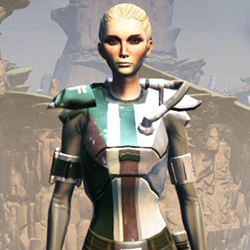 Guard Captain's Chestplate
Lone-Wolf
Show-Off's Casual
Deathwarden's Body Armor
J-34 Biocontainment
CZ-18X Avalanche Chestplate
More Light Pants Armors
Outfit Database ID: 763 - Added: 0000-00-00 00:00:00 - Opposite: 0 - Identical: 0 - Similar: 1394
Like this

guide?Pledge to support Swtorista videos, guides and lists!
✚ Support with Patreon
✚ Support with YouTube
✚ Support with Twitch
In return, get:
Discord Chat
50+ Lore Audio Readings
Ensure future of guides!