Have a suggestion or correction? A volunteer can help update the website! To report an issue, go to the Swtorista Website Discord and post your report as a single message in the #report-issue channel. You will need to make a free Discord account.
Similar Armor Sets
These armors have a very similar shape to the Forward Recon armor set.
MA-52 Med-Tech Chestplate
MA-53 Overwatch Chestplate
Trooper's Renowned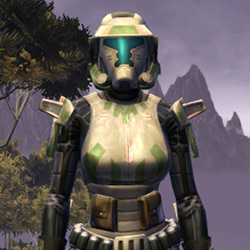 RD-17A Phalanx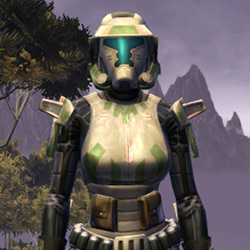 Electrum Onslaught
Terenthium Asylum
Outcast
Disciplined Conscript
More Trooper Armors
Squad Leader
Stalwart Protector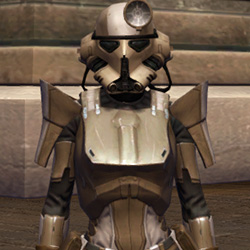 Tech Medic
GSI Tactical
Veteran Infantry
Citadel Med-tech
Defiant Asylum MK-16 (Armormech)
Concentrated Fire
Remnant Underworld Trooper
Tactical Ranger
Makeb Assault
Outer Rim Officer
More Trooper Armors
More Plated Leg Armor Armors
Stationary Grit
Volatile Shock Trooper
Drifter
Battlemaster Eliminator
Concentrated Fire
Eternal Battler Boltblaster
Guardian's Exalted
Battlemaster Supercommando
War Hero Combat Medic
Mandalorian Seeker
Fortified Electrum
Remnant Resurrected Knight
More Plated Leg Armor Armors
More White Armors
Spymaster's Auxiliary
Overwatch Officer
Hailstorm Brotherhood
Vine-silk Force Expert's
Nomad
Acolyte
Eternal Commander MK-15 Survivor
Remnant Dreadguard Inquisitor
Recon Trooper
Xonolite Asylum
Relaxed Uniform
Genteel Clothing Set
More White Armors
Outfit Database ID: 925 - Added: 0000-00-00 00:00:00 - Opposite: 0 - Identical: 0 - Similar: 1479
Like this

guide?Pledge to support Swtorista videos, guides and lists!
✚ Support with Patreon
✚ Support with YouTube
✚ Support with Twitch
In return, get:
Discord Chat
50+ Lore Audio Readings
Ensure future of guides!