Have a suggestion or correction? A volunteer can help update the website! To report an issue, go to the Swtorista Website Discord and post your report as a single message in the #report-issue channel. You will need to make a free Discord account.
Similar Armor Sets
These armors have a very similar shape to the MA-52 Med-Tech Chestplate armor set.
Forward Recon
MA-53 Overwatch Chestplate
Trooper's Renowned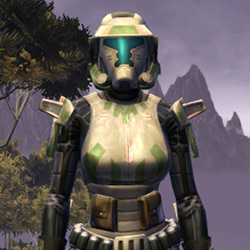 RD-17A Phalanx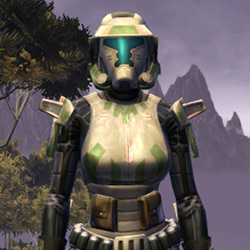 Electrum Onslaught
Terenthium Asylum
Outcast
Disciplined Conscript
More Trooper Armors
Snowtrooper's
Exarch Asylum MK-26 (Synthweaving)
Hadrium Asylum
Umbaran Guardian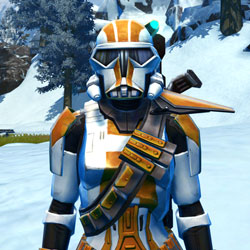 TD-17A Colossus
Remnant Arkanian Trooper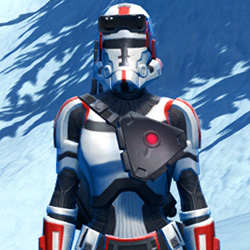 Havoc Squad
Galvanized Infantry
Commando Elite
Havoc Squad Officer's
Frontline Scourge
TD-17A Talon
More Trooper Armors
More White Armors
Authority
Tempered Laminoid
Stately Diplomat
Sogan Sur's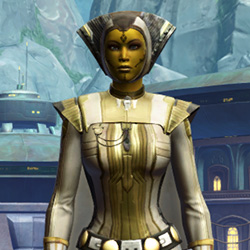 Traditional Demicot
Commando Elite
Trimantium Asylum
Eternal Commander MK-15 Field Medic
Trimantium Onslaught
Chanlon Onslaught
Cunning Statesman's
Hazardous Physician
More White Armors
More Light Pants Armors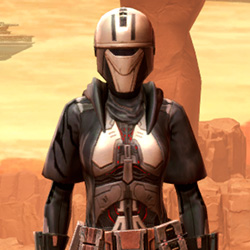 Reinforced Phobium
Skiff Guard's
Wandering Disciple's
Nimble Brawler's
Ablative Resinite
Relaxed Jumpsuit
Elite Regulator
Honored Saberist's Harness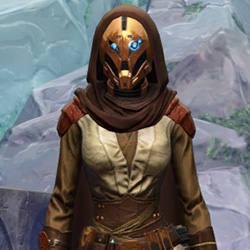 Enigmatic Hero's
Opportunistic Rogue's
Thexan's
Thul Loyalist's
More Light Pants Armors
Outfit Database ID: 1000 - Added: 0000-00-00 00:00:00 - Opposite: 0 - Identical: 0 - Similar: 1479
Like this

guide?Pledge to support Swtorista videos, guides and lists!
✚ Support with Patreon
✚ Support with YouTube
✚ Support with Twitch
In return, get:
Discord Chat
50+ Lore Audio Readings
Ensure future of guides!