Have a suggestion or correction? A volunteer can help update the website! To report an issue, go to the Swtorista Website Discord and post your report as a single message in the #report-issue channel. You will need to make a free Discord account.
Similar Armor Sets
These armors have a very similar shape to the Reveler's Finery armor set.
Elegant Loungewear
Fancy Reveler
Stylish Dancer's
More Revealing Armors
Karness Muur's
Euphoric Corellian
Dashing Hero's
Relaxed Vestments
Casual Connoisseur's
Bold Hellion's
Eternal Brawler Force-Lord's
Relaxed Uniform
Revealing Bodysuit
Eternal Conqueror Duelist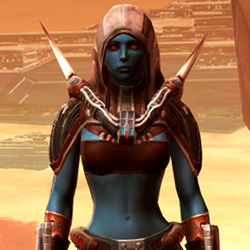 Exposed Extrovert
Traditional Brocart
More Revealing Armors
More Bikini Bottom Armors
Magnificent Dancer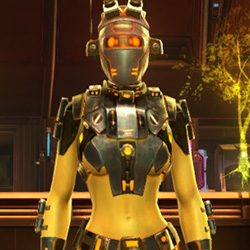 Ventilated Scalene
Exquisite Dancer
Slave Girl
Ventilated Triumvirate
More Fancy Hat Armors
Light Devotee No Hood
Jedi Sage
Venerated Mystic
Exquisite Dancer
Noble Councillor's
Patient Defender (no hood)
Resort Swimwear
Dantooine Homesteader
Revered Seer's
Rodian Flame Force Expert
Eternal Battler Force-Lord
Omniscient Master
More Fancy Hat Armors
More Red Armors
Venerated Mystic
Red Scalene
Esne Fanatic's
Sith Dueling
Eternal Battler Boltblaster
Hutt Cartel Corporate Shirt
Eternal Brawler Targeter's
Visas Marr's
Revanite Pursuer
War Hero Combat Medic (Rated)
Eternal Conqueror Duelist
Frenzied Zealot
More Red Armors
More Pink Armors
Stately Dress
Slave Girl
Elite Regulator
Chaotic Force-Master's
Outfit Database ID: 1104 - Added: 0000-00-00 00:00:00 - Opposite: 0 - Identical: 0 - Similar: 913
Like this

guide?Pledge to support Swtorista videos, guides and lists!
✚ Support with Patreon
✚ Support with YouTube
✚ Support with Twitch
In return, get:
Discord Chat
50+ Lore Audio Readings
Ensure future of guides!