Have a suggestion or correction? A volunteer can help update the website! To report an issue, go to the Swtorista Website Discord and post your report as a single message in the #report-issue channel. You will need to make a free Discord account.
Similar Armor Sets
These armors have a very similar shape to the Magnificent Dancer armor set.
Exquisite Dancer
More Revealing Armors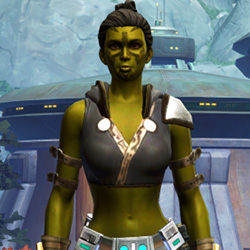 Aspiring Knight
Ottegan Force Expert
Ablative Resinite
Revealing Bodysuit
Elegant Loungewear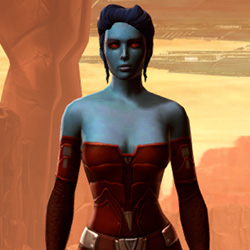 Sensuous Dress
Elegant Loungewear
Ventilated Triumvirate
Feral Visionary
Fancy Reveler
Darth Sion's
Karness Muur's
More Revealing Armors
More Bikini Bottom Armors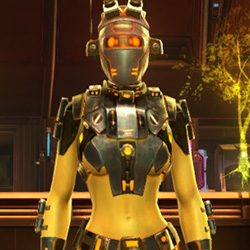 Ventilated Scalene
Slave Girl
Elegant Loungewear
Reveler's Finery
Stylish Dancer's
Ventilated Triumvirate
Fancy Reveler
More Fancy Hat Armors
Elegant
Resort Swimwear
Feast Attire
Force Herald
Voidmaster
Acolyte
Shikaakwan Royalty's
Anointed Zeyd-Cloth
Force Magister
Marka Ragnos's
Charged Peacemaker
Cunning Statesman's
More Fancy Hat Armors
More Green Armors
Smuggler's Renowned
MA-53 Overwatch Chestplate
Forgemaster
TD-07A Blackguard
Lana Beniko's
Vile Hunter's
Wartime Ambassador's
Established Foothold
War Hero Force-Mystic
War Hero Vindicator
Hunter's Renowned
Voltaic Sleuth
More Green Armors
Outfit Database ID: 1002 - Added: 0000-00-00 00:00:00 - Opposite: 0 - Identical: 0 - Similar: 1002
Like this

guide?Pledge to support Swtorista videos, guides and lists!
✚ Support with Patreon
✚ Support with YouTube
✚ Support with Twitch
In return, get:
Discord Chat
50+ Lore Audio Readings
Ensure future of guides!