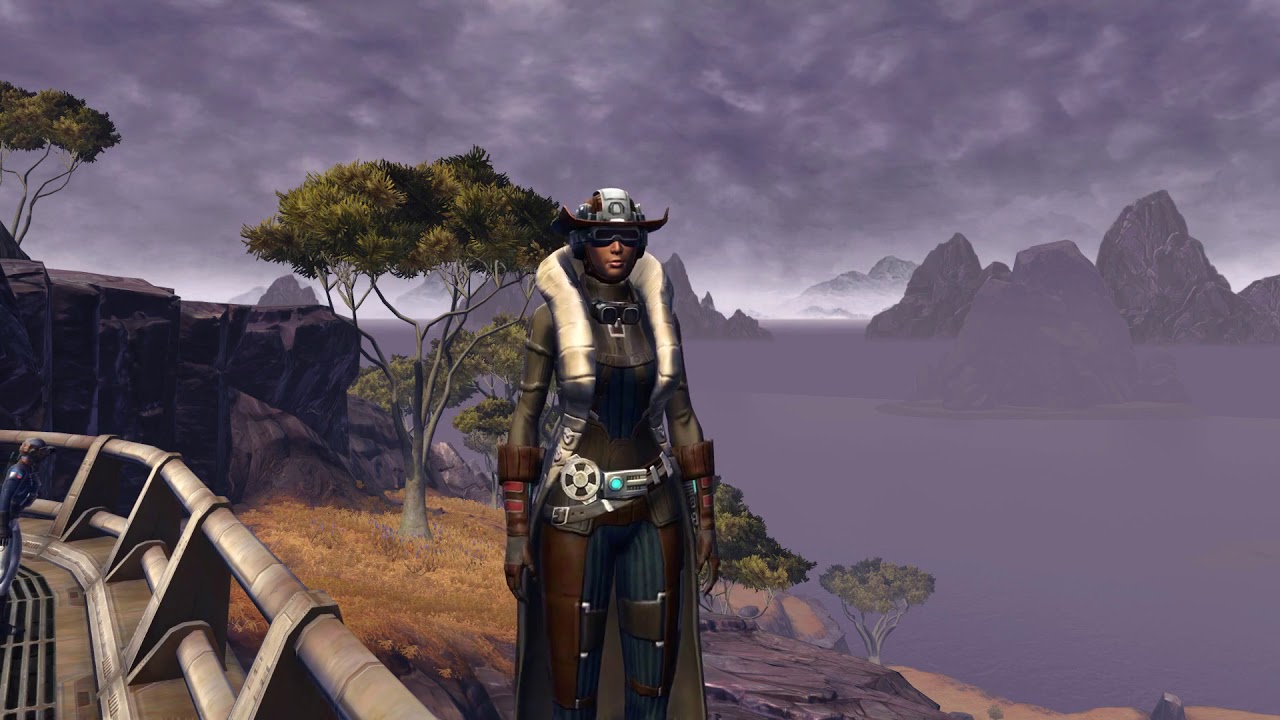 Have a suggestion or correction? A volunteer can help update the website! To report an issue, go to the Swtorista Website Discord and post your report as a single message in the #report-issue channel. You will need to make a free Discord account.
Similar Armor Sets
These armors have a very similar shape to the TD-07A Blackguard armor set.
Emergency Responder's Overcoat
Polyplast Battle
Polyplast Ultramesh
Ciridium Onslaught
Adaptive Vendor Armors
These armors are obtained in similar ways.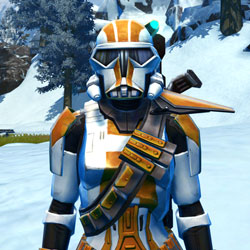 TD-17A Colossus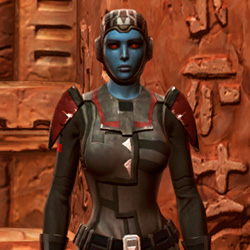 Blade Tyrant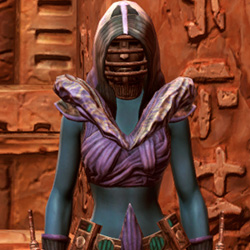 Grand Inquisitor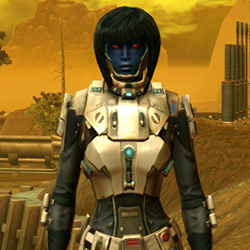 RD-07A Vendetta
RD-17A Hellfire
Saber Marshal
Sith Annihilator
Sith Archon
Supreme Inquisitor
TD-07A Panther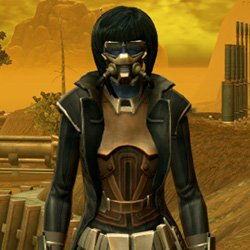 TD-07A Scorpion
TD-17A Imperator
TT-17A Hydra
Battleborn
Force Magister
Jedi Myrmidon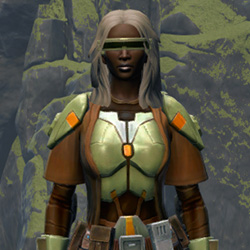 Jedi Stormguard
Omenbringer
RD-07A Spider
RD-07A Viper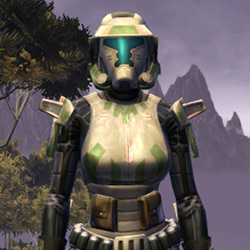 RD-17A Phalanx
TD-17A Talon
Voidmaster
Acolyte
Acolyte
Initiate
Initiate
Scout
Scout
Trainee
Trainee
More Smuggler Armors
The Final Breath
Casual Connoisseur's
Exiled Revolutionary's
Eternal Brawler Targeter's
Turncoat
Port Nowhere Mobster's
eternal Commander MK-15 Supercommando
Arkan's
Je'daii Warrior (Hood Up)
Iokath MK-5 Supercommando
Interstellar Privateer
Eternal Commander MK-15 Field tech
More Smuggler Armors
More Goggles Armors
Imperial Field Agent's
Polar Exploration
Guardian's Exalted
Remote Outcast
Commando
Mercenary
Mullinine Asylum
Diligent Engineer's
Ardent Warden
Eternal Brawler Force-Lord's
Czerka Security
Titanium Onslaught
More Goggles Armors
More Trenchcoat Armors
Outlander Observer's
Unfettered Trench Coat
Calo Nord's
Thul Statesman's
Fortified Lacqerous
Forest Scout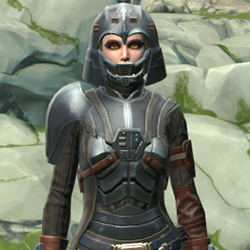 Distinguished Warden's
Renowned Duelist
Remnant Underworld Agent
Nomadic Gunslinger's
Subversive
Deep Cover Operative's
More Trenchcoat Armors
More Green Armors
Eternal Brawler Pummeler's
War Hero Field Medic
Badlands Renegade
Iokath Technographer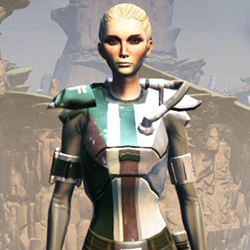 Guard Captain's Chestplate
Ironclad Soldier
Ceremonial Guard
Wartime Ambassador's
Peacekeeper Elite
Skilled Hunter
War Hero Force-Mystic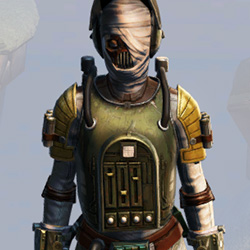 Remnant Underworld Bounty Hunter
More Green Armors
More Light Pants Armors
Black Hole Demolisher (Rep)
Hadrium Onslaught
Honored Saberist's Harness
Deadeye
Zakuulan Specialist's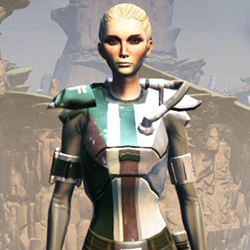 Guard Captain's Chestplate
Nanosilk Force Expert's
Defiant Mender MK-26 (Armormech) (Imperial)
Dune Stalker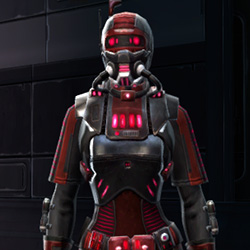 THORN Sanitization
Pathfinder's
Perfect Form
More Light Pants Armors
Outfit Database ID: 1353 - Added: 0000-00-00 00:00:00 - Opposite: 0 - Identical: 0 - Similar: 1446
Like this

guide?Pledge to support Swtorista videos, guides and lists!
✚ Support with Patreon
✚ Support with YouTube
✚ Support with Twitch
In return, get:
Discord Chat
50+ Lore Audio Readings
Ensure future of guides!