Have a suggestion or correction? A volunteer can help update the website! To report an issue, go to the Swtorista Website Discord and post your report as a single message in the #report-issue channel. You will need to make a free Discord account.
Similar Armor Sets
These armors have a very similar shape to the Marshland Ambusher armor set.
Jungle Ambusher
More Environment Armors
Outlander Fixer's
Relic Plunderer's
Death Claw
K-23 Hazmat
Rugged Infantry
Badlands Renegade
Timberland Scout
Diligent Engineer's
Outlander Patroller's
Triumphant Predator's
Imperial Cadet's
BK-0 Combustion Armor
More Environment Armors
More Light Pants Armors
Eternal Brawler Pummeler's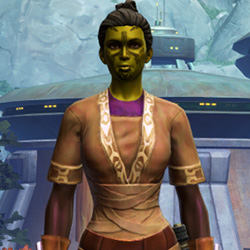 Apprentice
Enigmatic Operative's
Ulic Qel-Droma's
Eternal Champion's
Classic Spymaster's Auxiliary
Mercenary Elite
Scout
Skiff Guard's
Desert Scavenger's
Ulgo Statesman
CZ-18X Avalanche Chestplate
More Light Pants Armors
Outfit Database ID: 1015 - Added: 0000-00-00 00:00:00 - Opposite: 0 - Identical: 0 - Similar: 987
Like this

guide?Pledge to support Swtorista videos, guides and lists!
✚ Support with Patreon
✚ Support with YouTube
✚ Support with Twitch
In return, get:
Discord Chat
50+ Lore Audio Readings
Ensure future of guides!