Have a suggestion or correction? A volunteer can help update the website! To report an issue, go to the Swtorista Website Discord and post your report as a single message in the #report-issue channel. You will need to make a free Discord account.
Similar Armor Sets
These armors have a very similar shape to the Jungle Ambusher armor set.
Marshland Ambusher
More Environment Armors
Interceptor
Outlander Patroller's
Wasteland Raider's
Republic Protector's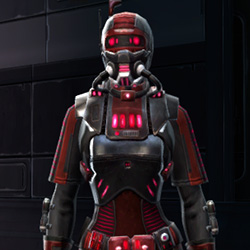 THORN Sanitization
Combat Engineer's
Scout Trooper
Duststorm Survivor's
Timberland Scout
Rugged Infantry
Outlander Maverick's
J-34 Biocontainment
More Environment Armors
More Green Armors
Efficient Termination
War Hero War Leader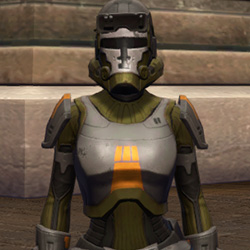 Strategist
Emergency Responder's Overcoat
Havoc Squad Officer's
Ciridium Asylum
Mythran
THORN Dark Vector (Green)
Veteran Ranger
War Hero Force-Master
Tempered Laminoid
Drifter
More Green Armors
More Light Pants Armors
Bolted (Imperial)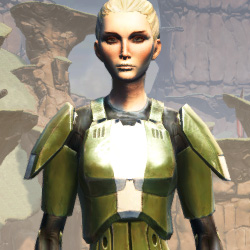 MA-35 Forward Ops Chestplate
CorSec
Septsilk Force Expert's
War Hero Survivor (Rep)
Relaxed Tracksuit
Battlemaster Enforcer
Revered Chronicler's
Eternal Champion's
Citadel Bulwark
MA-53 Overwatch Chestplate
Eternal Conqueror Boltblaster
More Light Pants Armors
Outfit Database ID: 987 - Added: 0000-00-00 00:00:00 - Opposite: 0 - Identical: 1469 - Similar: 987
Like this

guide?Pledge to support Swtorista videos, guides and lists!
✚ Support with Patreon
✚ Support with YouTube
✚ Support with Twitch
In return, get:
Discord Chat
50+ Lore Audio Readings
Ensure future of guides!