Have a suggestion or correction? A volunteer can help update the website! To report an issue, go to the Swtorista Website Discord and post your report as a single message in the #report-issue channel. You will need to make a free Discord account.
Similar Armor Sets
These armors have a very similar shape to the Juggernaut's Renowned armor set.
Sith Raider
Ablative Plasteel
Reinforced Chanlon
Shadowsilk Aegis
Dramassian Aegis
Legacy Vendor Armors
These armors are obtained in similar ways.
Trooper's Exalted
Agent's Renowned
Consular's Renowned
Guardian's Renowned
Hunter's Renowned
Inquisitor's Renowned
Marauder's Renowned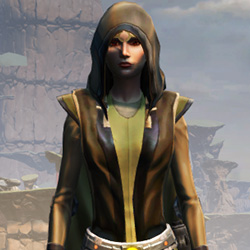 Sentinel's Renowned
Smuggler's Renowned
Trooper's Renowned
Agent's Exalted
Consular's Exalted
Guardian's Exalted
Hunter's Exalted
Inquisitor's Exalted
Juggernaut's Exalted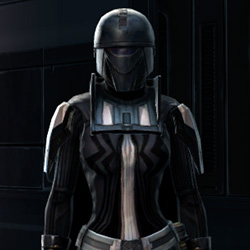 Marauder's Exalted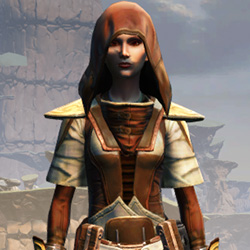 Sentinel's Exalted
Smuggler's Exalted
More Sith Warrior Armors
Darth Andeddu's
Eradicator's Warsuit
Vine-silk Force Expert's
Resilient Polyplast
Darth Sion's
Remnant Yavin Warrior
Hunter Killer
Fearsome Harbinger
Warrior
Brutal Executioner
Ruthless Challenger
Perfect Form
More Sith Warrior Armors
More Black Armors
Black Vulkar Swooper
Enforcer's Eyeguard
Remnant Resurrected Knight
Defiant Onslaught MK-26 (Synthweaving) (Republic)
Interstellar Privateer
Noble Commander's
Battlemaster Combat Tech
Ghostly Magus
Supreme Inquisitor
Ruthless Oppressor
Defiant Mender MK-26 (Synthweaving) (Imperial)
Battlemaster Field Medic
More Black Armors
More Light Pants Armors
Overwatch Sentry
CZ-18X Avalanche Chestplate
Thul Loyalist's
Terenthium Barrage Jacket (rep)
Trainee
Eradicator's Warsuit
Clandestine Officer
Chanlon Onslaught
Squadron Leader's
Columi Vindicator (Rep)
Citadel Demolisher
War Hero Enforcer
More Light Pants Armors
Outfit Database ID: 1253 - Added: 0000-00-00 00:00:00 - Opposite: 0 - Identical: 1701 - Similar: 1253
Like this

guide?Pledge to support Swtorista videos, guides and lists!
✚ Support with Patreon
✚ Support with YouTube
✚ Support with Twitch
In return, get:
Discord Chat
50+ Lore Audio Readings
Ensure future of guides!