Have a suggestion or correction? Go to the Swtorista Website Discord and post your report in the #armor channel. You will need to make a free Discord account.
Similar Armor Sets
These armors have a very similar shape to the Dramassian Aegis armor set.
Sith Raider
Juggernaut's Renowned
Ablative Plasteel
Reinforced Chanlon
Shadowsilk Aegis
Crafting Armormech Crew Skills Trainer Armors
These armors are obtained in similar ways.
Terenthium Asylum
Mullinine Asylum
Xonolite Asylum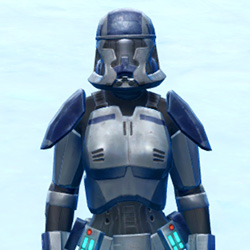 Titanium Asylum
Quadranium Asylum
Ciridium Asylum
Frasium Asylum
Trimantium Asylum
Vandinite Asylum
Hadrium Asylum
Terenthium Onslaught
Mullinine Onslaught
Xonolite Onslaught
Titanium Onslaught
Quadranium Onslaught
Ciridium Onslaught
Frasium Onslaught
Trimantium Onslaught
Vandinite Onslaught
Hadrium Onslaught
Terenthium Onslaught
Mullinine Onslaught
Xonolite Onslaught
Titanium Onslaught
Quadranium Onslaught
Ciridium Onslaught
Frasium Onslaught
Trimantium Onslaught
Vandinite Onslaught
Terenthium Asylum
Mullinine Asylum
Xonolite Asylum
Titanium Asylum
Quadranium Asylum
Ciridium Asylum
Frasium Asylum
Trimantium Asylum
Vandinite Asylum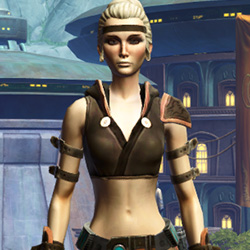 Shadowsilk Aegis
Lashaa Aegis
Dramassian Aegis
Septsilk Aegis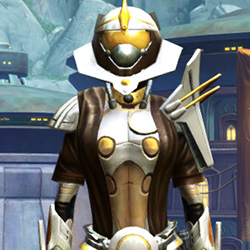 Charged Hypercloth Force Expert's
Lashaa Aegis
Septsilk Aegis
Defiant Asylum MK-16 (Armormech)
Defiant Mender MK-16 (Armormech)
Defiant Onslaught MK-16 (Armormech)
Veda Cloth Body Armor
Veda Cloth Vestments
War-Forged MK-2 (Armormech)
War-Forged MK-0 (Armormech)
More Sith Armors
Sith Archon
Elegant Dress
Destroyer
Hoth Warrior
Experimental Ossan Force-Master's
Dark Advisor's
Balmorran Warrior
Dramatic Extrovert's
Soulbenders
Shadow Purger
Remnant Underworld Inquisitor
Kaas Warrior
More Sith Armors
More Sith Warrior Armors
Corellian Warrior
Dark Marauder
Armored Interrogator
Esne Fanatic's
Nar Shaddaa Warrior
Warrior
Expatriate's
Je'daii Warrior (Hood Up)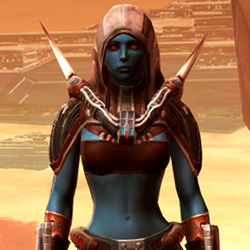 Exposed Extrovert
Vine-silk Force Expert's
Dark Praetorian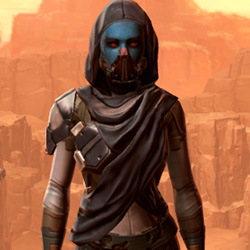 Sith Hermit's
More Sith Warrior Armors
More Sith Inquisitor Armors
Traditional Nylite
Callous Conqueror
Ceremonial Mystic's
Insidious Counselor
Empowered Restorer
Marka Ragnos's
Dire Taskmaster's Robe
Hallowed Gothic
Revanite Pursuer
Omniscient Master
Order of Zildrog
Initiate
More Sith Inquisitor Armors
More Red Armors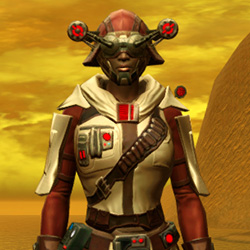 Galvanized Manhunter
Red Scalene
Right Price
Resilient Polyplast
Spectre's
Devious Outlaw
Shikaakwan Royalty's
Vrook Lamar's
Confiscated Mercenary
Dire Eliminator's Chestguard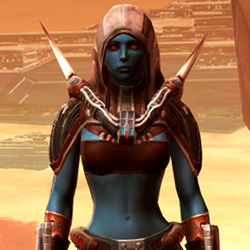 Exposed Extrovert
Citadel Targeter
More Red Armors
More Light Pants Armors
Polyplast Ultramesh
Tionese Combat Medic (Rep)
Distinguished Warrior's
Trade Envoy's
Hoth Ranger's
Eradicator's Warsuit
Sith Dueling
Herald of Zildrog
Synthmesh Battle Jacket (Rep)
Flexiglass Battle Jacket (Rep)
Zakuulan Specialist's
Calo Nord's
More Light Pants Armors
Outfit Database ID: 1544 - Added: 0000-00-00 00:00:00 - Opposite: 1524 - Identical: 0 - Similar: 1253