Have a suggestion or correction? A volunteer can help update the website! To report an issue, go to the Swtorista Website Discord and post your report as a single message in the #report-issue channel. You will need to make a free Discord account.
Similar Armor Sets
These armors have a very similar shape to the Agent's Exalted armor set.
Dynamic Sleuth
Outlander Patroller's
Overwatch Officer
Underworld Instigator's
Voltaic Sleuth
Bounty Tracker
Polyplast Battle
Quadranium Onslaught
Agile Sharpshooter
Legacy Vendor Armors
These armors are obtained in similar ways.
Trooper's Exalted
Agent's Renowned
Consular's Renowned
Guardian's Renowned
Hunter's Renowned
Inquisitor's Renowned
Juggernaut's Renowned
Marauder's Renowned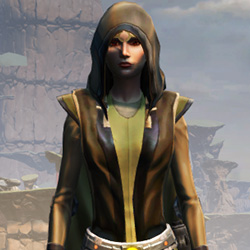 Sentinel's Renowned
Smuggler's Renowned
Trooper's Renowned
Consular's Exalted
Guardian's Exalted
Hunter's Exalted
Inquisitor's Exalted
Juggernaut's Exalted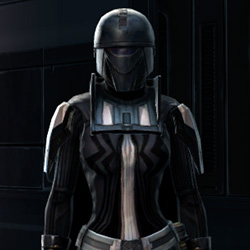 Marauder's Exalted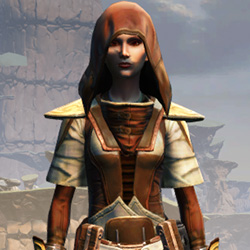 Sentinel's Exalted
Smuggler's Exalted
More Imperial Agent Armors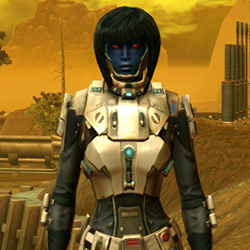 RD-07A Vendetta
Deep Cover Operative's
Spec Ops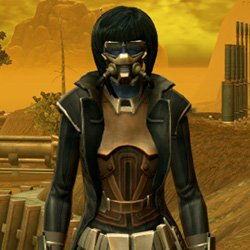 TD-07A Scorpion
Trimantium Onslaught
Xonolite Onslaught
Quick Thinker
Established Foothold
Plasteel Battle
Classic Spymaster's Auxiliary
Tempest Warden
Frasium Onslaught
More Imperial Agent Armors
More Goggles Armors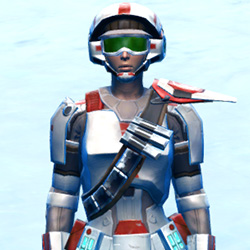 Lacqerous Mesh
Discharged Infantry
Czerka Security
Frontline Slicer
Dynamic Vandal
War Hero Enforcer (Rated)
Rim Runner
Polar Exploration
Calo Nord's
Lone-Wolf
Reinforced Diatium
Drifter
More Goggles Armors
More Purple Armors
Lacqerous Battle
Matriarchal
Energized Manhunter
Ceremonial
Mining Vest (Imperial)
Decelerator
Balanced Combatant's
Malevolent Interrogator
Midnight Racer's
War Hero Force-Master (Rated)
Anointed Zeyd-Cloth
Traditional Brocart
More Purple Armors
More Gray Armors
Fortified Lacqerous
Eternal Commander MK-3 Field Medic
Remnant Arkanian Bounty Hunter
Commander Vizla's
Duststorm Survivor's
Destroyer
Freedon Nadd's
Core Miners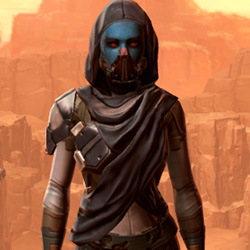 Sith Hermit's
Remnant Underworld Trooper
Meteor Brawler
Battlefield Commander's
More Gray Armors
More Light Pants Armors
TD-17A Imperator
Scout
Madilon Asylum
Defiant Mender MK-16 (Synthweaving)
Distinguished Warrior's
Alde Statesman's
Supreme Inquisitor
Relaxed Tracksuit
Eternal Brawler Mender's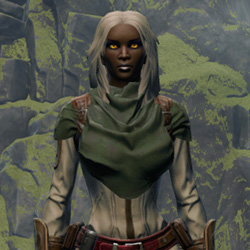 Zayne Carrick's
Battlemaster Enforcer
Eternal Commander MK-15 Combat Tech
More Light Pants Armors
Outfit Database ID: 1258 - Added: 0000-00-00 00:00:00 - Opposite: 0 - Identical: 1797 - Similar: 877
Like this

guide?Pledge to support Swtorista videos, guides and lists!
✚ Support with Patreon
✚ Support with YouTube
✚ Support with Twitch
In return, get:
Discord Chat
50+ Lore Audio Readings
Ensure future of guides!