Have a suggestion or correction? A volunteer can help update the website! To report an issue, go to the Swtorista Website Discord and post your report as a single message in the #report-issue channel. You will need to make a free Discord account.
Similar Armor Sets
These armors have a very similar shape to the Fancy Reveler armor set.
Elegant Loungewear
Reveler's Finery
Stylish Dancer's
More Revealing Armors
Relaxed Vestments
Eternal Battler Force-Healer
Balanced Combatant's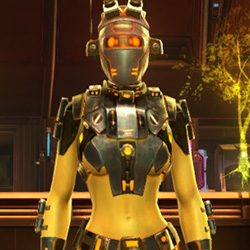 Ventilated Scalene
Dashing Hero's
Covert Energy
Relaxed Vestments
Minimalist Gladiator Chestguard
Eternal Battler Duelist
Relaxed Jumpsuit
Relaxed Tracksuit
Show-Off's Casual
More Revealing Armors
More Bikini Bottom Armors
Slave Girl
Magnificent Dancer
Ventilated Triumvirate
Exquisite Dancer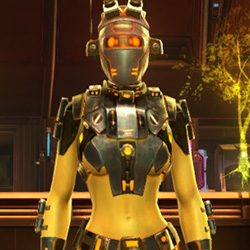 Ventilated Scalene
More Fancy Hat Armors
Shikaakwan Royalty's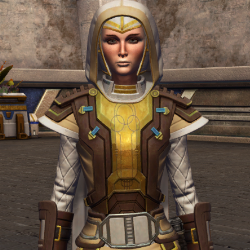 Patient Defender (hood)
Naga Sadow's
Visas Marr's
Anointed Demicot
Wicked Huntress's
Anointed Zeyd-Cloth
Rodian Flame Force Expert
Rebuking Assault
Light Devotee No Hood
Rist Statesman's
Sniper
More Fancy Hat Armors
More Red Armors
Veda Force Expert's
Port Nowhere Mobster's
Esne Fanatic's
Resilient Polyplast
War Hero Combat Tech (Rated)
Eternal Battler Force-Healer
Vrook Lamar's
Dire Retaliation
Experimental Ossan Combat Medic's
War Hero Survivor (Rated)
Vicious Adept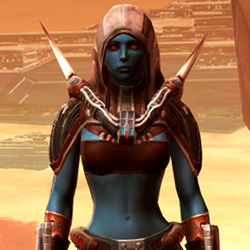 Exposed Extrovert
More Red Armors
Outfit Database ID: 913 - Added: 0000-00-00 00:00:00 - Opposite: 0 - Identical: 0 - Similar: 913
Like this

guide?Pledge to support Swtorista videos, guides and lists!
✚ Support with Patreon
✚ Support with YouTube
✚ Support with Twitch
In return, get:
Discord Chat
50+ Lore Audio Readings
Ensure future of guides!