Have a suggestion or correction? A volunteer can help update the website! To report an issue, go to the Swtorista Website Discord and post your report as a single message in the #report-issue channel. You will need to make a free Discord account.
Similar Armor Sets
These armors have a very similar shape to the Revealing Bodysuit armor set.
Concealed Bodysuit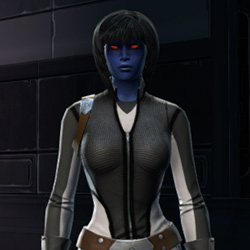 RV-03 Speedsuit
More Imperial Agent Armors
Casual Vandal
Enhanced Surveillance
Battlemaster Field Medic
Despot's
War Hero Field Medic (Rated)
Frasium Onslaught
Subversive
Outlaw's
Remnant Underworld Agent
War Hero Field Tech
Dynamic Sleuth
Mullinine Onslaught
More Imperial Agent Armors
More Revealing Armors
Eternal Brawler Duelist's
Traditional Brocart
Relaxed Jumpsuit
Eternal Conqueror Duelist
Bold Hellion's
Elegant Loungewear
Casual Vandal
Relaxed Vestments
Eternal Conqueror Force-Lord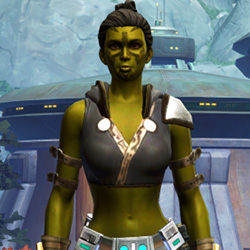 Aspiring Knight
Unburdened Champion
Feral Visionary
More Revealing Armors
More Leg Wraps Armors
Frenzied Warrior's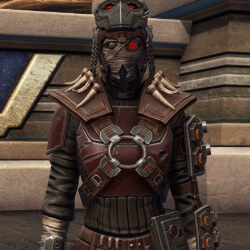 Furious Gladiator
Orbalisk
Dread Mystic
Hunter Killer
Darth Malak's
War Hero Survivor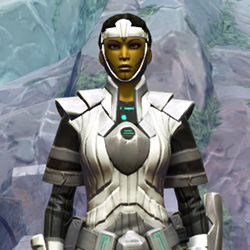 Zakuulan Preserver's
Aggressive Treatment
War Hero Force-Master (Rated)
Mandalore the Ultimate's
Sovereign Executioner
More Leg Wraps Armors
More Bodysuit Armors
Sith Dueling
Nimble Brawler's
Wandering Disciple's
Recon Spotter
Intelligence Agent's
Classic Spymaster's Auxiliary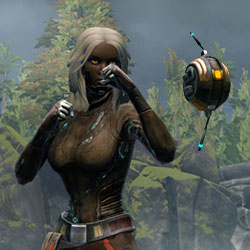 Battleworn Engineer's
Polyplast Ultramesh
Plasteel Battle
Xonolite Onslaught
Unbreakable Defender
Frasium Onslaught
More Bodysuit Armors
More Gray Armors
B-100 Cybernetic
Amended Mystic's
Intimidator
MA-44 Combat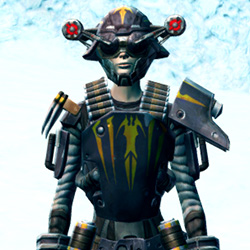 Frontline Mercenary
Nerf-Herder
Ruthless Scion's
Bionic Raider
Wasteland Crusader's
Shadow Corsair's
Defiant Asylum MK-26 (Armormech) (Republic)
Notorious
More Gray Armors
More Black Armors
Noble Councillor's
Energized Triumvirate
Wayward Voyager
Shadow Purger
Casual Vandal
Remnant Dreadguard Knight
Dread Host
Battlemaster Vindicator
Unburdened Champion
Revanite Champion's
Eternal Battler Mender
Frenzied Instigator
More Black Armors
More Light Pants Armors
Agent's Renowned
Squadron Leader's
War-Forged MK-3 (Synthweaving)
Huttsbane's Garments
Humble Hero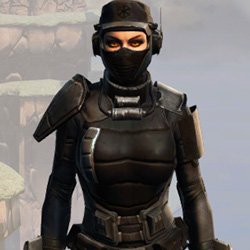 Remnant Resurrected Agent
Imperial Admiral's
Tionese Vindicator (Rep)
Columi Stalker (Rep)
Blade Master
Opportunistic Rogue's
Scout
More Light Pants Armors
Outfit Database ID: 1246 - Added: 0000-00-00 00:00:00 - Opposite: 0 - Identical: 0 - Similar: 1246
Like this

guide?Pledge to support Swtorista videos, guides and lists!
✚ Support with Patreon
✚ Support with YouTube
✚ Support with Twitch
In return, get:
Discord Chat
50+ Lore Audio Readings
Ensure future of guides!