Have a suggestion or correction? A volunteer can help update the website! To report an issue, go to the Swtorista Website Discord and post your report as a single message in the #report-issue channel. You will need to make a free Discord account.
Similar Armor Sets
These armors have a very similar shape to the Elegant Loungewear armor set.
Fancy Reveler
Reveler's Finery
Stylish Dancer's
More Revealing Armors
Eternal Battler Force-Lord
Relaxed Vestments
Relaxed Tracksuit
Minimalist Gladiator Chestguard
Relaxed Jumpsuit
Covert Energy
Magnificent Dancer
Casual Vandal
Daring Rogue's
Ablative Resinite
Casual Combatant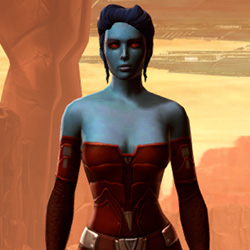 Sensuous Dress
More Revealing Armors
More Bikini Bottom Armors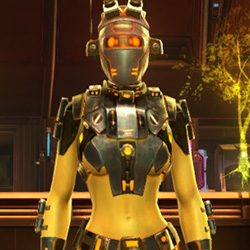 Ventilated Scalene
Slave Girl
Ventilated Triumvirate
Exquisite Dancer
Magnificent Dancer
More Fancy Hat Armors
Jedi Sage
Shikaakwan Royalty's
Rebuking Assault
Traditional Thermoweave
Stately Diplomat
Tranquil Mystic's
Traditional Nylite
Ottegan Force Expert
Wicked Huntress's
Overloaded Peacemaker
Force Herald
Force Magister
More Fancy Hat Armors
More Blue Armors
War Hero Survivor
War Hero Vindicator
Resolute Protector
Hyperspace Hotshot
Alde Statesman's
Defiant Asylum MK-16 (Armormech)
Relaxed Tracksuit
Polyplast Battle
GSI Tactical
Remnant Underworld Smuggler
Smuggler's Renowned
Civilian Pilot
More Blue Armors
Outfit Database ID: 882 - Added: 0000-00-00 00:00:00 - Opposite: 0 - Identical: 0 - Similar: 913
Like this

guide?Pledge to support Swtorista videos, guides and lists!
✚ Support with Patreon
✚ Support with YouTube
✚ Support with Twitch
In return, get:
Discord Chat
50+ Lore Audio Readings
Ensure future of guides!