Have a suggestion or correction? Go to the Swtorista Website Discord and post your report in the #armor channel. You will need to make a free Discord account.
Similar Armor Sets
These armors have a very similar shape to the Traditional Demicot armor set.
Decelerator
Crafting Synthweaving Schematics Armors
These armors are obtained in similar ways.
Anointed Demicot
Anointed Zeyd-Cloth
Channeler
Dark Acolyte
Inquisitor
Sorcerer
Sorcerer Adept
Traditional Brocart
Traditional Nylite
Traditional Thermoweave
Anointed Demicot
Anointed Zeyd-Cloth
Consular
Consular Adept
Force Initiate
Jedi Initiate
Jedi Sage
Traditional Brocart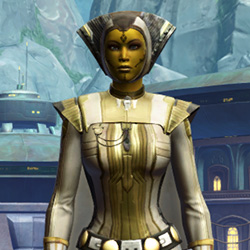 Traditional Demicot
Traditional Nylite
Traditional Thermoweave
Ablative Lacqerous
Ablative Laminoid
Ablative Plasteel
Ablative Resinite
Marauder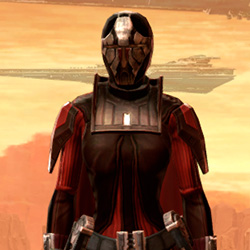 Marauder Elite
Resilient Lacqerous
Resilient Polyplast
Sith Combatant
Sith Dueling
Warrior
Ablative Lacqerous
Ablative Laminoid
Ablative Plasteel
Ablative Resinite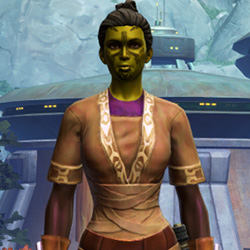 Apprentice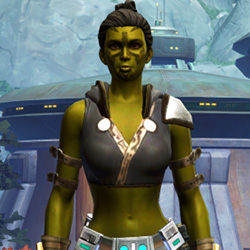 Aspiring Knight
Blade Master
Resilient Lacqerous
Resilient Polyplast
Sentinel
Sentinel Elite
Fortified Electrum
Fortified Phobium
Reinforced Battle
Reinforced Chanlon
Reinforced Diatium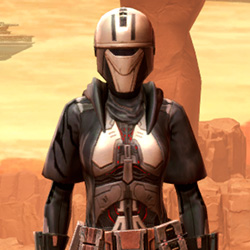 Reinforced Phobium
Warlord
Warlord Elite
Warrior's Pulsing
Fortified Electrum
Fortified Phobium
Knight's Crusade
Peacekeeper
Peacekeeper Elite
Reinforced Battle
Reinforced Chanlon
Reinforced Diatium
Reinforced Phobium
More Sith Warrior Armors
Je'daii Warrior (Hood Down)
Je'daii Warrior (Hood Up)
Tarisian Warrior
Dramatic Extrovert's
Armored Interrogator
Diabolist
Dramassian Force Expert's
Dreamsilk Aegis Vestments
Remulus Dreypa's
Korriban Warrior
Saberist's Body Armor
Sith Raider
More Sith Warrior Armors
More Sith Inquisitor Armors
Force Pilgrim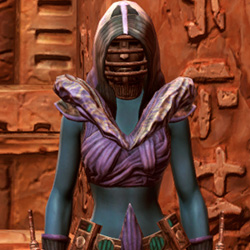 Grand Inquisitor
Traveler (Imperial)
Sovereign Executioner
Remnant Arkanian Inquisitor
Dread Harbinger
Savage Despot
Hypercloth Force Expert's
Voss Inquisitor
Veda Aegis
Alderaanian Inquisitor
Dark Advisor's
More Sith Inquisitor Armors
More Revealing Armors
Covert Energy
Elegant Loungewear
Eternal Brawler Duelist's
Eternal Conqueror Force-Lord
Ventilated Triumvirate
Feral Visionary
Able Hunter
Relaxed Tracksuit
Bold Hellion's
Ottegan Force Expert
Relaxed Jumpsuit
Unfettered Trench Coat
More Revealing Armors
More Sith Inquisitor Best Outfits Armors
Sinister Warrior
Ceremonial Mystic's
Remnant Arkanian Inquisitor
Dramassian Force Expert's
Inquisitor's Exalted
XoXaan's
Callous Conqueror
Sovereign Executioner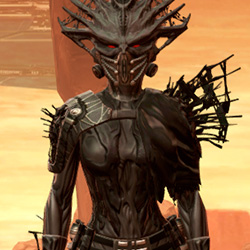 Charged Hypercloth Force Expert's
Acolyte
Venerated Mystic
Savage Despot
More Sith Inquisitor Best Outfits Armors
More Purple Armors
Imperial Advisor's
War Hero Vindicator (Rated)
Xonolite Onslaught
Corellian Inquisitor
Energized Manhunter
Rotworm Practice Jersey
Initiate
Kaas Warrior
Dynamic Sleuth
Corellian Warrior
Savage Despot
Kaas Inquisitor
More Purple Armors
Outfit Database ID: 1373 - Added: 0000-00-00 00:00:00 - Opposite: 1384 - Identical: 0 - Similar: 1373