Have a suggestion or correction? A volunteer can help update the website! To report an issue, go to the Swtorista Website Discord and post your report as a single message in the #report-issue channel. You will need to make a free Discord account.
Similar Armor Sets
These armors have a very similar shape to the Stylish Dancer's armor set.
Elegant Loungewear
Fancy Reveler
Reveler's Finery
More Revealing Armors
Warrior's Pulsing
Vintage Brawler
Sith Combatant
Ablative Lacqerous
Eternal Brawler Force-Healer's
Magnificent Dancer
Septsilk Force Expert's
Traditional Brocart
Eternal Battler Force-Lord
Relaxed Vestments
Balanced Combatant's
Revealing Bodysuit
More Revealing Armors
More Bikini Bottom Armors
Magnificent Dancer
Exquisite Dancer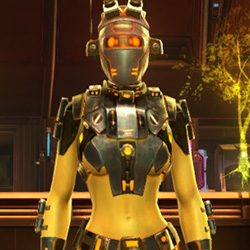 Ventilated Scalene
Slave Girl
Ventilated Triumvirate
More Fancy Hat Armors
Cunning Statesman's
Visas Marr's
Ulgo Loyalist
Wicked Huntress's
Rist Statesman's
Majestic Augur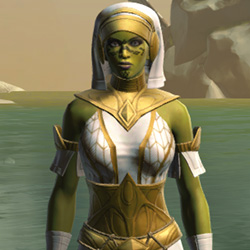 Resort Swimwear (no cape)
Shikaakwan Royalty's
Casual Connoisseur's
Traditional Thermoweave
Noble Councillor's
Jedi Sage
More Fancy Hat Armors
More Yellow Armors
Frogdog Huttball Away Uniform
Diatium Onslaught
Series 79 Aureate Cybernetic
Galvanized Infantry
Experimental Ossan Combat Medic's
Quadranium Asylum
Badlands Explorer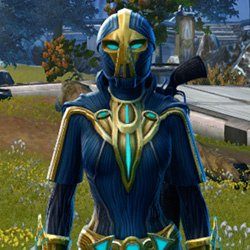 Righteous Harbinger
Bionic Warrior's
Ciridium Onslaught
Keeper of Iokath's
Scrublander's
More Yellow Armors
Outfit Database ID: 1172 - Added: 0000-00-00 00:00:00 - Opposite: 0 - Identical: 0 - Similar: 913
Like this

guide?Pledge to support Swtorista videos, guides and lists!
✚ Support with Patreon
✚ Support with YouTube
✚ Support with Twitch
In return, get:
Discord Chat
50+ Lore Audio Readings
Ensure future of guides!