Similar Armor Sets
These armors have a very similar shape to the Exposed Extrovert armor set.
Reaver's
Battlemaster Vindicator
Battlemaster War Leader
Battlemaster Weaponmaster
More Sith Warrior Armors
Nathema Zealot's Robes
Ablative Plasteel
Reconstructed Apprentice
Je'daii Warrior (Hood Up)
The Victor
Freedon Nadd's
Calculated Mercenary's
Warlord Elite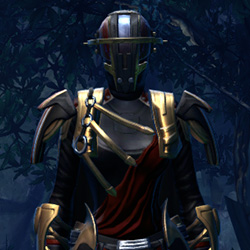 Revanite Avenger
Energetic Combatant
Remnant Dreadguard Warrior
Ruthless Challenger
More Sith Warrior Armors
More Revealing Armors
Traditional Brocart
Slave Girl
XoXaan's
Able Hunter
Decelerator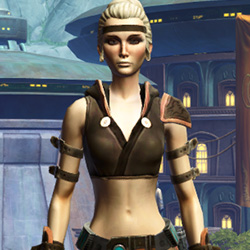 Shadowsilk Aegis
Ventilated Triumvirate
Skilled Hunter
Eternal Battler Force-Healer
Nightlife Socialite
Casual Connoisseur's
Relaxed Jumpsuit
More Revealing Armors
More Butt Cape Armors
Snowtrooper's
Remnant Yavin Trooper
Lacqerous Mesh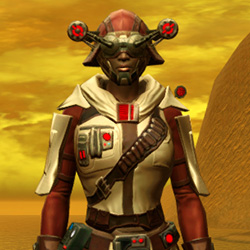 Galvanized Manhunter
Underworld Anarchist's
Quadranium Asylum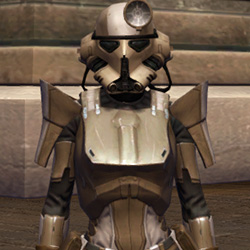 Tech Medic
Sith Cultist's
Merciless Seeker's
Chanlon Onslaught
Fearless Hunter's
Sovereign Executioner
More Butt Cape Armors
More Red Armors
Force Pilgrim
Controller
Shadowsilk Aegis
War Hero Survivor (Rated)
Mantellian Privateer
Eradicator's Mask
Stationary Grit
Dreamsilk Force Expert
Crimson Raider's
CZ-18X Avalanche Chestplate
Dread Mystic
Stalker's
More Red Armors
More Light Pants Armors
Mantellian Privateer
Energized Triumvirate
Outlander Patroller's
Vandinite Onslaught
War Hero Field Tech
Guerrilla Tactician's
Seasoned Professional's
Revered Chronicler's
Polar Exploration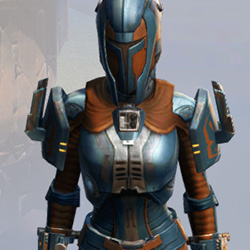 Remnant Yavin Bounty Hunter
Warlord Elite
Romex Force Expert's
More Light Pants Armors
Outfit Database ID: 908 - Added: 0000-00-00 00:00:00 - Opposite: 0 - Identical: 0 - Similar: 1070
Like this

guide?Pledge to support Swtorista videos, guides and lists!
✚ Support with Patreon
✚ Support with YouTube
✚ Support with Twitch
In return, get:
Discord Chat
50+ Lore Readings
Ensure future of guides!
✚ Support with Merch
Sci-fi & Fantasy inspired pins
Real-life collector items
Beautiful, check!