Have a suggestion or correction? A volunteer can help update the website! To report an issue, go to the Swtorista Website Discord and post your report as a single message in the #report-issue channel. You will need to make a free Discord account.
Similar Armor Sets
These armors have a very similar shape to the Exposed Extrovert armor set.
Reaver's
Battlemaster Vindicator
Battlemaster War Leader
Battlemaster Weaponmaster
More Sith Warrior Armors
Unrelenting Terror's
Chaotic Force-Master's
Remnant Arkanian Warrior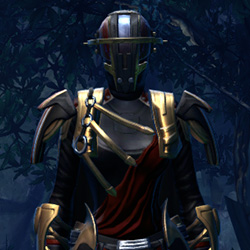 Revanite Avenger
Frenzied Instigator
Septsilk Force Expert's
Shadowsilk Aegis
Reinforced Diatium
Traditional Nylite
Remnant Resurrected Warrior
Warrior
Experimental Ossan Combat Medic's
More Sith Warrior Armors
More Revealing Armors
Relaxed Vestments
Minimalist Gladiator Chestguard
Relaxed Uniform
Relaxed Vestments
XoXaan's
Dashing Hero's
Casual Connoisseur's
Able Hunter
Relaxed Uniform
Darth Sion's
Expert Fighter
Vintage Brawler
More Revealing Armors
More Butt Cape Armors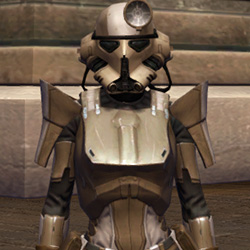 Tech Medic
Sogan Sur's
Lacqerous Mesh
Charged Hypercloth Aegis
Remnant Resurrected Trooper
Merciless Seeker's
Formal
Rim Runner
Primeval Stalker's
Outcast
Underworld Anarchist's
Energized Manhunter
More Butt Cape Armors
More Red Armors
War Hero Survivor (Rated)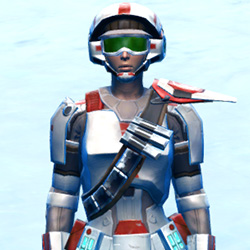 Lacqerous Mesh
Battlemaster Force-Master
Sith Archon
Ardent Oracle's
Shield Warden
Vintage Republic Military
Eternal Conqueror Med-Tech
Taskmaster
Soulbenders
Ubrikkian Industries Corporate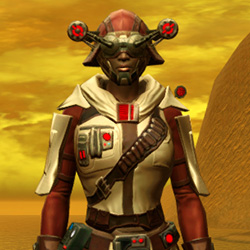 Galvanized Manhunter
More Red Armors
More Light Pants Armors
Ulic Qel-Droma's
Eternal Commander MK-15 Combat Tech
Resistance Fighter's
Calo Nord's
Relnex's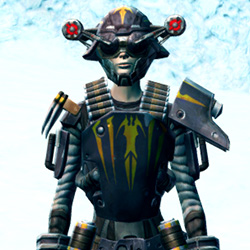 Frontline Mercenary
Huttsbane's Garments
Rohlan Dyre's
Relaxed Uniform
Elegant Duelist's
Nomad
War Hero Enforcer
More Light Pants Armors
Outfit Database ID: 908 - Added: 0000-00-00 00:00:00 - Opposite: 0 - Identical: 2087 - Similar: 1070
Like this

guide?Pledge to support Swtorista videos, guides and lists!
✚ Support with Patreon
✚ Support with YouTube
✚ Support with Twitch
In return, get:
Discord Chat
50+ Lore Audio Readings
Ensure future of guides!