Have a suggestion or correction? A volunteer can help update the website! To report an issue, go to the Swtorista Website Discord and post your report as a single message in the #report-issue channel. You will need to make a free Discord account.
Similar Armor Sets
These armors have a very similar shape to the Rectified Brawler's armor set.
Dynamic Brawler's
Nimble Brawler's
Battlemaster Vindicator
Battlemaster War Leader
More Jedi Knight Armors
Masterwork Ancient Combat Medic
Peacekeeper Elite
Eternal Conqueror Bulwark
Remnant Resurrected Knight
Hoth Defender's
Septsilk Aegis
Remnant Arkanian Consular
Gav Daragon's
Intrepid Knight's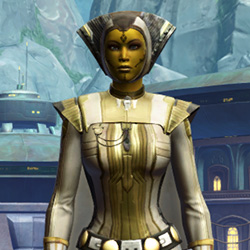 Traditional Demicot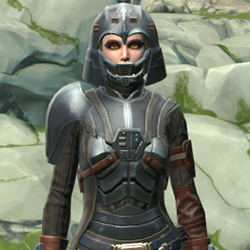 Distinguished Warden's
Eternal Brawler Pummeler's
More Jedi Knight Armors
More Bodysuit Armors
Sith Dueling
Xonolite Onslaught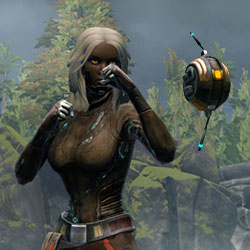 Battleworn Engineer's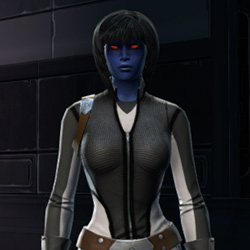 RV-03 Speedsuit
Frasium Onslaught
Ciridium Onslaught
Recon Spotter
Berserker
Scout
Concealed Bodysuit
Wandering Disciple's
Intelligence Agent's
More Bodysuit Armors
More Gray Armors
Eternal Commander MK-3 Warleader
Remnant Arkanian Bounty Hunter
Timberland Scout
Trailblazer's
B-400 Cybernetic
Intelligence Officer
Enhanced Assailant's
Remnant Underworld Trooper
Series 901 Cybernetic Armor
Mandalore the Preserver's
Emperor's Mantle
TD-17A Imperator
More Gray Armors
More Light Pants Armors
War-Forged MK-3 (Synthweaving)
The Last Handmaiden's
Campaign Eliminator (Rep)
Czerka Security
Tionese War Leader (Rep)
Intelligence Agent's
Vandinite Onslaught
Kuat Drive Yards Corporate
Exquisite Formal
Sentinel Elite
Knight's Crusade
RD-04B Sharpshooter Jacket
More Light Pants Armors
Outfit Database ID: 1074 - Added: 0000-00-00 00:00:00 - Opposite: 0 - Identical: 221 - Similar: 1029
Like this

guide?Pledge to support Swtorista videos, guides and lists!
✚ Support with Patreon
✚ Support with YouTube
✚ Support with Twitch
In return, get:
Discord Chat
50+ Lore Audio Readings
Ensure future of guides!