Have a suggestion or correction? A volunteer can help update the website! To report an issue, go to the Swtorista Website Discord and post your report as a single message in the #report-issue channel. You will need to make a free Discord account.
Similar Armor Sets
These armors have a very similar shape to the Tech Medic armor set.
Remnant Arkanian Trooper
Set Bonus Armors
These armors are obtained in similar ways.
Avenger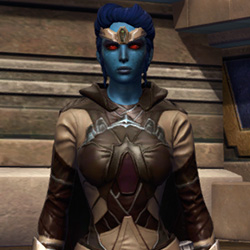 The Entertainer
Taskmaster
Gathering Storm
Decelerator
Shadow Purger
Empowered Restorer
Berserker
Rapid Response
Repositioning
Saber Master
Stationary Grit
Soulbenders
Death Knell
Quick Thinker
Probe Tech
Nimble Master
Notorious
Established Foothold
Descent of the Fearless
Dire Retaliation
Efficient Termination
Tactician
Right Price
The Slow Road
The Undying
The Victor
Precise Targeter
Tormented
Trishins Retort
Lord of Pain
Debilitator
Stimulated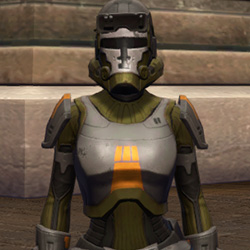 Strategist
Revitalized Mystic
Aggressive Treatment
Amplified Champion
Concentrated Fire
Dashing Blademaster
Perfect Form
Squad Leader
Game Plan
Hunter Killer
The Final Breath
Flawless Riposte
Culling Blade
Preserver
Endless Offensive
Rebuking Assault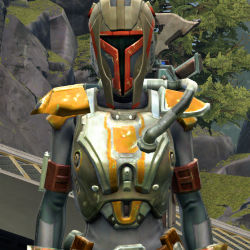 Apex Predator
Emergency Power
Veteran Ranger
Authority
Outlaws Parlay
Meteor Brawler
More Trooper Armors
Trainee
Hardened Plastifold
Citadel Med-tech
Phobium Onslaught
Outer Rim Officer
Trooper's Renowned
Vandinite Asylum
Galvanized Infantry
Energized Infantry
Frontline Defender
Snowtrooper's
Madilon Asylum
More Trooper Armors
More Plated Leg Armor Armors
Remnant Resurrected Knight
Remnant Resurrected Bounty Hunter
Rotworm Huttball Away Uniform
Frogdog Huttball Away Uniform
Unbreakable Veteran's
Diatium Onslaught
Imperial Huttball Away Uniform
War Hero Vindicator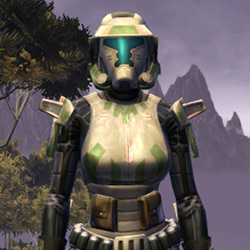 RD-17A Phalanx
Destroyer
Tactical Infantry
War Hero Combat Tech
More Plated Leg Armor Armors
More Butt Cape Armors
Freelance Hunter
Sith Cultist's
Battlemaster Weaponmaster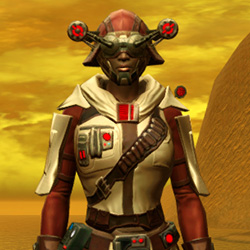 Galvanized Manhunter
Ardent Oracle's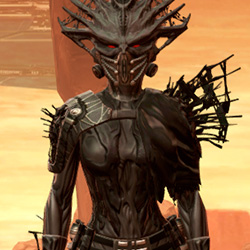 Charged Hypercloth Force Expert's
Battlemaster Vindicator
Charged Hypercloth Aegis
Snowtrooper's
Resilient Warden
Terenthium Asylum
Calculated Mercenary's
More Butt Cape Armors
More Gray Armors
Revealing Bodysuit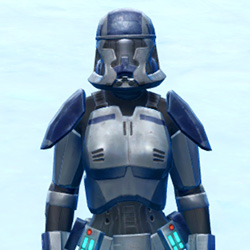 Titanium Asylum
Timberland Scout
TD-17A Talon
Battleworn Triumvirate
Commander Vizla's
Trade Envoy's
Eternal Commander MK-3 Field tech
Agile Sharpshooter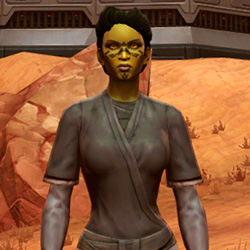 Bantha Hide
MA-44 Combat
Series 617 Cybernetic
More Gray Armors
Outfit Database ID: 2137 - Added: 0000-00-00 00:00:00 - Opposite: 0 - Identical: 0 - Similar: 1299
Like this

guide?Pledge to support Swtorista videos, guides and lists!
✚ Support with Patreon
✚ Support with YouTube
✚ Support with Twitch
In return, get:
Discord Chat
50+ Lore Audio Readings
Ensure future of guides!