Have a suggestion or correction? A volunteer can help update the website! To report an issue, go to the Swtorista Website Discord and post your report as a single message in the #report-issue channel. You will need to make a free Discord account.
Similar Armor Sets
These armors have a very similar shape to the Potent Combatant armor set.
Energetic Combatant
Ablative Lacqerous
Sith Combatant
Warrior's Pulsing
More Jedi Knight Armors
Reinforced Battle
Battlemaster Weaponmaster
Masterwork Ancient Weaponmaster
Gifted Shadow's
Temple Guardian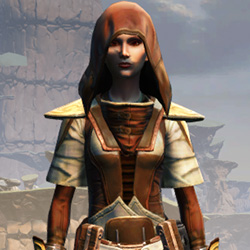 Sentinel's Exalted
Juhani's
Intrepid Knight's
Remnant Dreadguard Knight
War Hero War Leader
Patient Defender (no hood)
Septsilk Aegis
More Jedi Knight Armors
More Animated Armors
Dark Disciple
Dynamic Brawler's
Tactical Infantry
Relentless Hunter's
Potent Champion
Seasoned Professional's
Voltaic Vandal
Aggressive Treatment
Series 505 Cybernetic
Voltaic Sleuth
Dread Mystic
Energized Manhunter
More Animated Armors
More Skull Cap Armors
Inquisitor's Renowned
RD-07A Spider
Trimantium Body Armor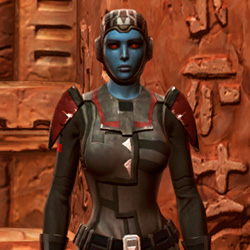 Blade Tyrant
Dantooine Homesteader
Trimantium Jacket
Cybernetic Pauldron
Smuggler's Renowned
Terenthium Onslaught
Concealed Hunter
Veda Cloth Body Armor
Veda Cloth Vestments
More Skull Cap Armors
More White Armors
MA-52 Med-Tech Chestplate
Classic Forward Recon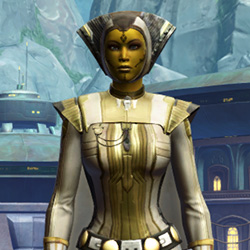 Traditional Demicot
Pragmatic Master
Contraband Runner
Commando
Eternal Commander MK-15 Survivor
Terenthium Asylum
Hoth Defender's
Stalker's
Eternal Commander MK-15 Combat Medic
Zakuulan Specialist's
More White Armors
Outfit Database ID: 1063 - Added: 0000-00-00 00:00:00 - Opposite: 0 - Identical: 0 - Similar: 1387
Like this

guide?Pledge to support Swtorista videos, guides and lists!
✚ Support with Patreon
✚ Support with YouTube
✚ Support with Twitch
In return, get:
Discord Chat
50+ Lore Audio Readings
Ensure future of guides!