Have a suggestion or correction? Go to the Swtorista Website Discord and post your report in the #armor channel. You will need to make a free Discord account.
Similar Armor Sets
These armors have a very similar shape to the Ablative Lacqerous armor set.
Energetic Combatant
Potent Combatant
Sith Combatant
Warrior's Pulsing
Crafting Synthweaving Schematics Armors
These armors are obtained in similar ways.
Anointed Demicot
Anointed Zeyd-Cloth
Channeler
Dark Acolyte
Inquisitor
Sorcerer
Sorcerer Adept
Traditional Brocart
Traditional Demicot
Traditional Nylite
Traditional Thermoweave
Anointed Demicot
Anointed Zeyd-Cloth
Consular
Consular Adept
Force Initiate
Jedi Initiate
Jedi Sage
Traditional Brocart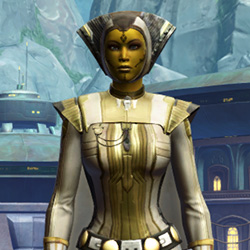 Traditional Demicot
Traditional Nylite
Traditional Thermoweave
Ablative Laminoid
Ablative Plasteel
Ablative Resinite
Marauder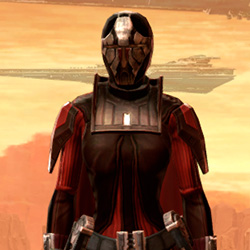 Marauder Elite
Resilient Lacqerous
Resilient Polyplast
Sith Dueling
Warrior
Ablative Lacqerous
Ablative Laminoid
Ablative Plasteel
Ablative Resinite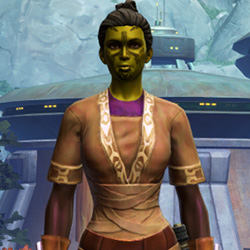 Apprentice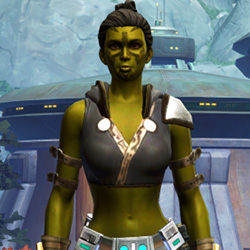 Aspiring Knight
Blade Master
Resilient Lacqerous
Resilient Polyplast
Sentinel
Sentinel Elite
Fortified Electrum
Fortified Phobium
Reinforced Battle
Reinforced Chanlon
Reinforced Diatium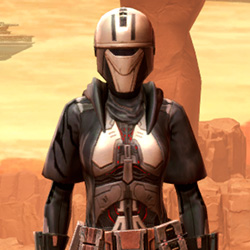 Reinforced Phobium
Warlord
Warlord Elite
Fortified Electrum
Fortified Phobium
Knight's Crusade
Peacekeeper
Peacekeeper Elite
Reinforced Battle
Reinforced Chanlon
Reinforced Diatium
Reinforced Phobium
More Sith Warrior Armors
Darth Andeddu's
Shadowsilk Aegis
Veda Force Expert's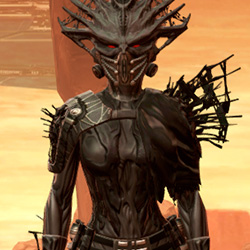 Charged Hypercloth Force Expert's
Remnant Yavin Inquisitor
Diabolist
Fearsome Harbinger
Calculated Mercenary's
Comet Champion
Revanite Pursuer
Sinister Warrior
Darth Sion's
More Sith Warrior Armors
More Revealing Armors
Relaxed Vestments
Covert Energy
Resort Swimwear
Relaxed Uniform
Magnificent Dancer
Show-Off's Casual
Casual Vandal
Slave Girl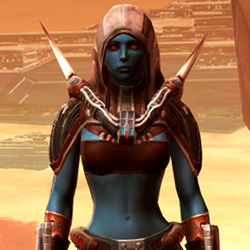 Exposed Extrovert
Darth Sion's
Ventilated Triumvirate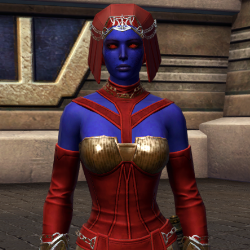 Festival Dress
More Revealing Armors
More Butt Cape Armors
Despot's
Hunter Killer
Remnant Yavin Trooper
Ruthless Scion's
Resilient Warden
Ardent Oracle's
Jedi Survivalist's
Section Guardian
Vandinite Asylum
Quadranium Asylum
Euphoric Corellian
Resort Swimwear
More Butt Cape Armors
More Black Armors
Nightlife Operative's
Tormented
Terenthium Onslaught
Thexan's
Nathema Zealot's Robes
Clandestine Officer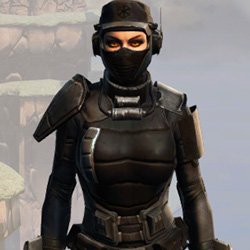 Remnant Resurrected Agent
Expert Fighter
Game Plan
B-300 Cybernetic
Trishins Retort
Rakata Mender (Imperial)
More Black Armors
Outfit Database ID: 1387 - Added: 0000-00-00 00:00:00 - Opposite: 0 - Identical: 0 - Similar: 1387