Have a suggestion or correction? A volunteer can help update the website! To report an issue, go to the Swtorista Website Discord and post your report as a single message in the #report-issue channel. You will need to make a free Discord account.
Similar Armor Sets
These armors have a very similar shape to the Righteous Harbinger armor set.
Righteous Mystic
Righteous Enforcer
Dread Enforcer
Dread Harbinger
Dread Mystic
Aggressive Treatment
Dark Vs Light Armors
These armors are obtained in similar ways.
Light Devotee
Dark Disciple
Light Devotee No Hood
More Jedi Consular Armors
Remnant Yavin Knight
Murderous Revelation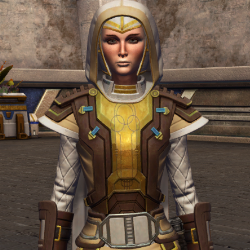 Patient Defender (hood)
Voss Mystic
Armored Diplomat
Dramassian Force Expert's
Battlemaster Force-Master
Septsilk Aegis
Citadel Bulwark
Sanctified Caretaker
Matriarchal
Shasa Adherent's
More Jedi Consular Armors
More Animated Armors
Energetic Champion
Energized Infantry
Energized Manhunter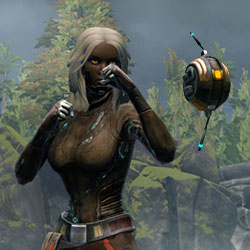 Battleworn Engineer's
Relentless Hunter's
Series 917 Cybernetic
Mandalorian Stormbringer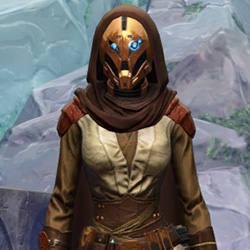 Enigmatic Hero's
Series 808 Cybernetic Armor
Tactical Infantry
Cyber Agent
Dashing Rogue
More Animated Armors
More Leg Wraps Armors
Freedon Nadd's
Bolted (Imperial)
Wasteland Crusader's
War Hero Force-Master
Mandalore the Ultimate's
Shrewd Privateer
Hunter Killer
Sovereign Executioner
Hydraulic Press
War Hero Force-Master (Rated)
Vagabond
Ravager's
More Leg Wraps Armors
More Blue Armors
Eternal Brawler Force-Lord's
Discharged Infantry
Resilient Warden
Fieldtech Operator's
Security Chief's
Mandalorian Hunter
Remnant Yavin Inquisitor
Citadel Targeter
Luxurious Dress
Hyperspace Hotshot
Consular's Renowned
Scout
More Blue Armors
More Yellow Armors
Scrublander's
Remnant Arkanian Knight
Genteel Clothing Set
War Hero Combat Tech (Rated)
Overwatch Enforcer's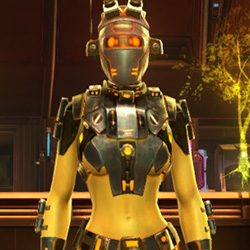 Ventilated Scalene
Classic Preceptor's
Majestic Augur
Formal Tuxedo
War Hero Field Tech
Frasium Asylum
Defiant Asylum MK-16 (Synthweaving)
More Yellow Armors
More Light Pants Armors
Civilian Pilot
Classic Contractor's
Calculated Mercenary's
Calo Nord's
eternal Commander MK-15 Supercommando
Eternal Battler Bulwark
Ulgo Loyalist
Jungle Ambusher
Canderous Ordo's
Tranquil Mystic's
Columi Enforcer (Rep)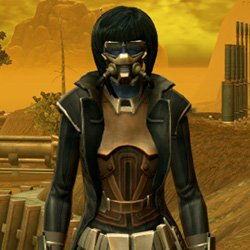 TD-07A Scorpion
More Light Pants Armors
Outfit Database ID: 1565 - Added: 2018-10-26 11:16:00 - Opposite: 0 - Identical: 0 - Similar: 1564
Like this

guide?Pledge to support Swtorista videos, guides and lists!
✚ Support with Patreon
✚ Support with YouTube
✚ Support with Twitch
In return, get:
Discord Chat
50+ Lore Audio Readings
Ensure future of guides!