Have a suggestion or correction? Go to the Swtorista Website Discord and post your report in the #armor channel. You will need to make a free Discord account.
Similar Armor Sets
These armors have a very similar shape to the Hardweave armor set.
Balmorran Resistance
Sith Dueling
Crafting Armormech Schematics Armors
These armors are obtained in similar ways.
Agent
Drelliad
Fortified Lacqerous
Gunslinger
Gunslinger Elite
Hooligan
Lacqerous Battle
Laminoid Battle
Plasteel Battle
Polyplast Battle
Polyplast Ultramesh
Rugged Smuggling
Sniper
Sniper Elite
Fortified Lacqerous
Lacqerous Battle
Laminoid Battle
Plasteel Battle
Polyplast Battle
Polyplast Ultramesh
Chanlon Onslaught
Commando
Commando Elite
Diatium Onslaught
Electrum Onslaught
Hydraulic Press
Lacqerous Mesh
Mercenary
Mercenary Elite
Phobium Onslaught
Professional
Republic Trooper
Tempered Laminoid
Vagabond
Chanlon Onslaught
Diatium Onslaught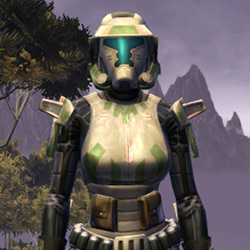 Electrum Onslaught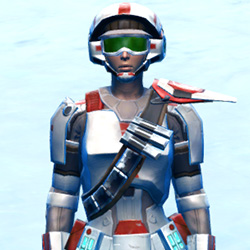 Lacqerous Mesh
Phobium Onslaught
Tempered Laminoid
Hardened Plastifold
Spec Ops
Outcast
More Imperial Agent Armors
Probe Tech
Deep Cover Operative's
Agent's Renowned
Superiority
CZ-27K Stealth Ops Suit
Defiant Mender MK-26 (Armormech) (Imperial)
Quadranium Onslaught
Corellian Agent
Voltaic Vandal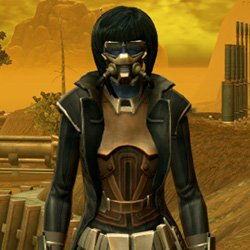 TD-07A Scorpion
Blue Scalene
Belsavis Agent
More Imperial Agent Armors
More Light Jacket Armors
Remnant Resurrected Smuggler
Bold Hellion's
Remnant Arkanian Agent
CZ-27K Stealth Ops Suit
Interstellar Privateer
Xonolite Onslaught
Huttsbane's Garments
Artifact Seeker's
Republic Huttball Away Uniform
Mullinine Onslaught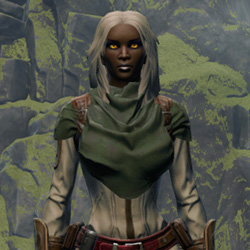 Zayne Carrick's
Remnant Dreadguard Smuggler
More Light Jacket Armors
More Green Armors
Nar Shaddaa Consular
K-23 Hazmat
Citadel Demolisher
Tranquil Mystic's
Forest Scout
Magnificent Dancer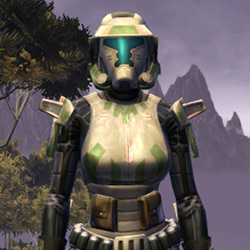 RD-17A Phalanx
War Hero Force-Mystic
Veteran Ranger
Outer Rim Officer
Citadel Med-tech
Iokath Technographer
More Green Armors
More Light Pants Armors
Eternal Commander MK-15 Force-master
Initiate
Reinforced Chanlon
Eternal Commander MK-3 Enforcer
Eternal Commander MK-3 Supercommando
Exotech Survivor's Robe (Rep)
War Hero Enforcer (Rep)
Bestial Fanatic's
RD-04B Sharpshooter Jacket
Series 79 Aureate Cybernetic
Ablative Laminoid
Deep Cover Operative's
More Light Pants Armors
Outfit Database ID: 1432 - Added: 0000-00-00 00:00:00 - Opposite: 0 - Identical: 0 - Similar: 1396