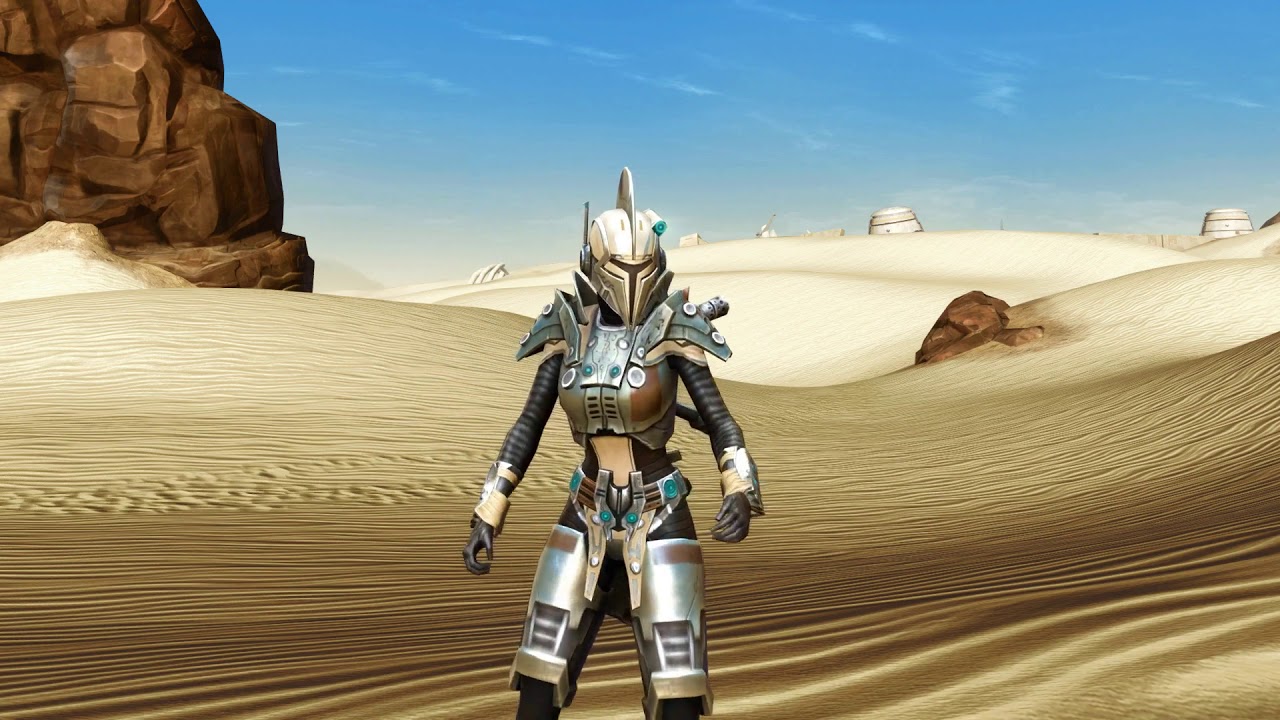 Have a suggestion or correction? A volunteer can help update the website! To report an issue, go to the Swtorista Website Discord and post your report as a single message in the #report-issue channel. You will need to make a free Discord account.
Similar Armor Sets
These armors have a very similar shape to the Mandalorian Clansman's armor set.
Frasium Asylum
Trimantium Asylum
Notorious
More Mandalorian Armors
Mercenary Elite
Merciless Seeker's
Mandalorian Hunter
Rohlan Dyre's
Shae Vizla's
Cassus Fett's
Relic Plunderer's
Mandalorian Tracker's
Quadranium Asylum
Infamous Bounty Hunter
Mandalore the Preserver's
Hunter's Exalted
More Mandalorian Armors
More Plated Leg Armor Armors
War Hero Vindicator (Rated)
War Hero Weaponmaster (Rated)
Lord of Pain
Galvanized Infantry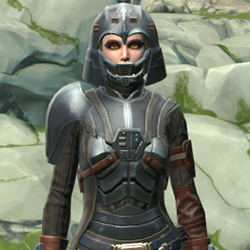 Distinguished Warden's
War Hero Combat Tech
Remnant Resurrected Knight
Remnant Arkanian Trooper
Fieldtech Gunner
Organa Loyalist's
War Hero Vindicator
Squad Leader
More Plated Leg Armor Armors
More Gray Armors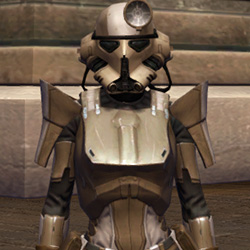 Tech Medic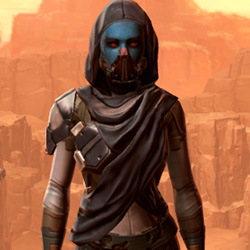 Sith Hermit's
Duststorm Survivor's
Enhanced Assailant's
Traditional Thermoweave
Meteor Brawler
Fortified Electrum
Sith Raider
Veda Force Expert's
Reinforced Diatium
Amended Mystic's
Commander Vizla's
More Gray Armors
Outfit Database ID: 1008 - Added: 0000-00-00 00:00:00 - Opposite: 0 - Identical: 0 - Similar: 1516
Like this

guide?Pledge to support Swtorista videos, guides and lists!
✚ Support with Patreon
✚ Support with YouTube
✚ Support with Twitch
In return, get:
Discord Chat
50+ Lore Audio Readings
Ensure future of guides!