Have a suggestion or correction? Go to the Swtorista Website Discord and post your report in the #armor channel. You will need to make a free Discord account.
Identical Armor Sets
These armors are extremely similar, or identical, to the Battlemaster Force-Mystic armor set.
Battlemaster Force-Master
Battlemaster Armors
These armors are obtained in similar ways.
Battlemaster Combat Medic
Battlemaster Combat Tech
Battlemaster Eliminator
Battlemaster Enforcer
Battlemaster Field Medic
Battlemaster Field Tech
Battlemaster Force-Mystic
Battlemaster Stalker
Battlemaster Supercommando
Battlemaster Survivor
Battlemaster Vindicator
Battlemaster War Leader
Battlemaster Weaponmaster
Battlemaster Combat Medic
Battlemaster Combat Tech
Battlemaster Eliminator
Battlemaster Enforcer
Battlemaster Field Medic
Battlemaster Field Tech
Battlemaster Force-Master
Battlemaster Force-Mystic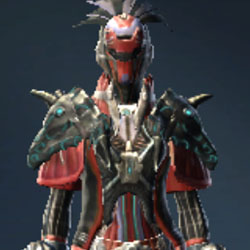 Battlemaster Stalker
Battlemaster Supercommando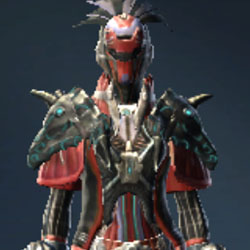 Battlemaster Survivor
Battlemaster Vindicator
Battlemaster War Leader
Battlemaster Weaponmaster
More Jedi Consular Armors
Romex Force Expert's
Kreia's
Jori Daragon's
Defiant Mender MK-16 (Synthweaving)
Romex Aegis
Alliance Emissary's
Citadel Force-healer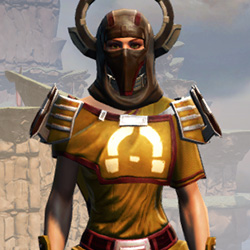 War Hero Force-Master (Rated)
Citadel Pummeler
Reclusive Master's
Shadowsilk Force Expert's
Rebuking Assault
More Jedi Consular Armors
More Brown Armors
KDY Shipwright's
War Hero Force-Master
Covert Energy
Satele Shan's
Remnant Underworld Warrior
Eternal Conqueror Pummeler
Nanite Threaded Force Expert's
Corellian Bounty Hunter
Onderon Guardian
Imperial Field Agent's
Classic Conservator's
Eternal Commander MK-3 Vindicator
More Brown Armors
Outfit Database ID: 1641 - Added: 0000-00-00 00:00:00 - Opposite: 0 - Identical: 1772 - Similar: 0