Have a suggestion or correction? Go to the Swtorista Website Discord and post your report in the #armor channel. You will need to make a free Discord account.
Similar Armor Sets
These armors have a very similar shape to the Battlemaster Field Tech armor set.
Arkan's
Restored Columi Smuggler's
RD-07A Viper
Trimantium Onslaught
Devious Outlaw
Battlemaster Enforcer
Battlemaster Armors
These armors are obtained in similar ways.
Battlemaster Combat Medic
Battlemaster Combat Tech
Battlemaster Eliminator
Battlemaster Field Medic
Battlemaster Force-Master
Battlemaster Force-Mystic
Battlemaster Stalker
Battlemaster Supercommando
Battlemaster Survivor
Battlemaster Vindicator
Battlemaster War Leader
Battlemaster Weaponmaster
Battlemaster Combat Medic
Battlemaster Combat Tech
Battlemaster Eliminator
Battlemaster Enforcer
Battlemaster Field Medic
Battlemaster Field Tech
Battlemaster Force-Master
Battlemaster Force-Mystic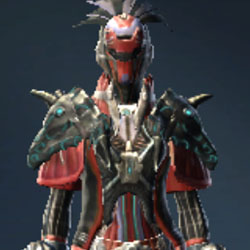 Battlemaster Stalker
Battlemaster Supercommando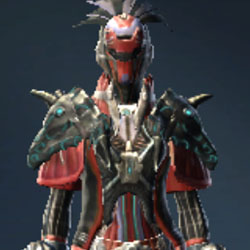 Battlemaster Survivor
Battlemaster Vindicator
Battlemaster War Leader
Battlemaster Weaponmaster
More Smuggler Armors
Mullinine Onslaught
Outlaws Parlay
Eternal Conqueror Mender
Eternal Commander MK-15 Vindicator
Frontline Slicer
Trade Envoy's
Cybernetic Pauldron
War-Forged MK-2 (Armormech)
Taskmaster's
Dust Viper Bandit's
Vandinite Onslaught
Rakata Targeter (Republic)
More Smuggler Armors
More Brimmed Hat Armors
Outer Rim Gunslinger's
Rakata Targeter (Republic)
Bounty Tracker
Star Forager
Freelance Hunter
Remnant Dreadguard Smuggler
Rakata Mender (Republic)
Voltaic Vandal
Shrewd Rascal's
Outlaws Parlay
Outer Rim Drifter
Dynamic Vandal
More Brimmed Hat Armors
More Brown Armors
Remnant Arkanian Knight
Holoshield Trooper
The Final Breath
Ablative Resinite
Resolute Guardian
Eternal Commander MK-3 Supercommando
Ventilated Triumvirate
Potent Champion
Coruscanti Knight
Sanctified Caretaker
Rakata Mender (Imperial)
Tythonian Knight
More Brown Armors
Outfit Database ID: 1639 - Added: 0000-00-00 00:00:00 - Opposite: 0 - Identical: 0 - Similar: 767