Have a suggestion or correction? Go to the Swtorista Website Discord and post your report in the #armor channel. You will need to make a free Discord account.
Similar Armor Sets
These armors have a very similar shape to the Battlemaster Weaponmaster armor set.
Unbreakable Defender
Battlemaster Armors
These armors are obtained in similar ways.
Battlemaster Combat Medic
Battlemaster Combat Tech
Battlemaster Eliminator
Battlemaster Enforcer
Battlemaster Field Medic
Battlemaster Field Tech
Battlemaster Force-Master
Battlemaster Force-Mystic
Battlemaster Stalker
Battlemaster Supercommando
Battlemaster Survivor
Battlemaster Vindicator
Battlemaster War Leader
Battlemaster Combat Medic
Battlemaster Combat Tech
Battlemaster Eliminator
Battlemaster Enforcer
Battlemaster Field Medic
Battlemaster Field Tech
Battlemaster Force-Master
Battlemaster Force-Mystic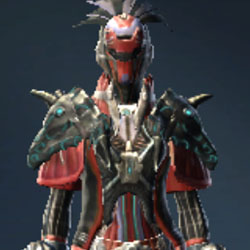 Battlemaster Stalker
Battlemaster Supercommando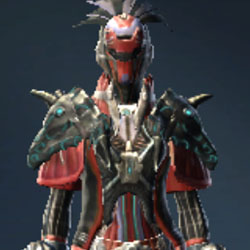 Battlemaster Survivor
Battlemaster Vindicator
Battlemaster War Leader
Battlemaster Weaponmaster
More Jedi Knight Armors
Steadfast Master
Je'daii Warrior (Hood Up)
Berserker
Vine-silk Aegis
Masterwork Ancient Weaponmaster
Knight's Crusade
Remnant Dreadguard Knight
War Hero Vindicator (Rated)
Skiff Guard's
Masterwork Ancient Weaponmaster
Balmorran Knight
Dreamsilk Aegis Vestments
More Jedi Knight Armors
More Samurai Helmet Armors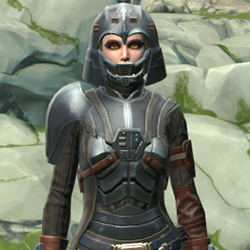 Distinguished Warden's
Tulak Hord's
Defiant Asylum MK-26 (Synthweaving) (Imperial)
More White Armors
Ottegan Aegis
Eternal Commander MK-15 Stalker
Republic Trooper
Alliance Emissary's
Arctic Trooper
Classic Forward Recon
Eternal Commander MK-15 Combat Medic
Hoth Trooper
Hazardous Physician
Tattered Mystic's Cowled
Eternal Commander MK-15 Field tech
Seasoned Professional's
More White Armors
Outfit Database ID: 1647 - Added: 0000-00-00 00:00:00 - Opposite: 0 - Identical: 0 - Similar: 1599