Have a suggestion or correction? Go to the Swtorista Website Discord and post your report in the #armor channel. You will need to make a free Discord account.
Similar Armor Sets
These armors have a very similar shape to the Tattered Ritualist's Cowled armor set.
Tattered Mystic's
Tattered Mystic's Cowled
Tattered Ritualist's
Tribal Hermit
Battlemaster Force-Master
Battlemaster Survivor
Flashpoints Armors
These armors are obtained in similar ways.
Shasa Adherent's
Order of Zildrog
Ascendancy Soldier
More Jedi Consular Armors
Patient Defender (no hood)
Atris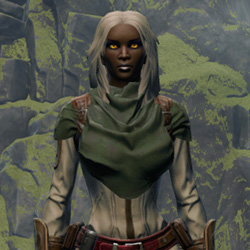 Zayne Carrick's
Light Devotee No Hood
Bastila Shan's
Vine-silk Force Expert's
Experimental Ossan Force-Master's
Shadowsilk Force Expert's
Traditional Nylite
Remnant Resurrected Knight
Temple Guardian
Force Pilgrim
More Jedi Consular Armors
More Black Armors
Consular
Darth Malgus's
Descent of the Fearless
Stalker's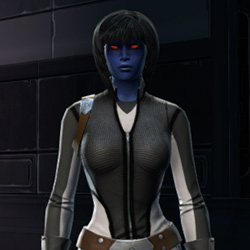 RV-03 Speedsuit
Outer Rim Drifter
Remnant Dreadguard Smuggler
Shadow Purger
Revan Reborn
Battlemaster Combat Tech
Blue Scalene
Vandinite Onslaught
More Black Armors
Outfit Database ID: 1574 - Added: 2018-10-29 11:22:26 - Opposite: 0 - Identical: 0 - Similar: 1571