Have a suggestion or correction? Go to the Swtorista Website Discord and post your report in the #armor channel. You will need to make a free Discord account.
Identical Armor Sets
These armors are extremely similar, or identical, to the Battlemaster Field Medic armor set.
Battlemaster Enforcer
Battlemaster Armors
These armors are obtained in similar ways.
Battlemaster Combat Medic
Battlemaster Combat Tech
Battlemaster Eliminator
Battlemaster Field Medic
Battlemaster Field Tech
Battlemaster Force-Master
Battlemaster Force-Mystic
Battlemaster Stalker
Battlemaster Supercommando
Battlemaster Survivor
Battlemaster Vindicator
Battlemaster War Leader
Battlemaster Weaponmaster
Battlemaster Combat Medic
Battlemaster Combat Tech
Battlemaster Eliminator
Battlemaster Enforcer
Battlemaster Field Medic
Battlemaster Field Tech
Battlemaster Force-Master
Battlemaster Force-Mystic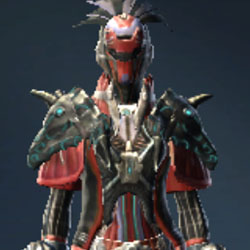 Battlemaster Stalker
Battlemaster Supercommando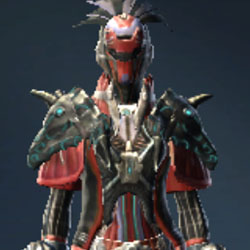 Battlemaster Survivor
Battlemaster Vindicator
Battlemaster War Leader
Battlemaster Weaponmaster
More Smuggler Armors
Eternal Commander MK-3 Vindicator
Ballistic Concentration
Blatant Bek
Hoth Smuggler
Czerka Executive's
Iokath MK-5 Eliminator
Polyplast Ultramesh
Agile Sharpshooter
Cunning Vigilante
Mullinine Onslaught
Eternal Conqueror Targeter
TD-07A Blackguard
More Smuggler Armors
More Brimmed Hat Armors
Restored Columi Smuggler's
Rakata Targeter (Republic)
Kingpin
Outlaws Parlay
Rakata Mender (Republic)
Devious Outlaw
Bounty Tracker
Dynamic Vandal
Freelance Hunter
Voltaic Vandal
Remnant Dreadguard Smuggler
Shrewd Rascal's
More Brimmed Hat Armors
More Black Armors
Preceptor's
The Undying
Defiant Mender MK-16 (Armormech)
Elegant Dress
Expert Outlaw's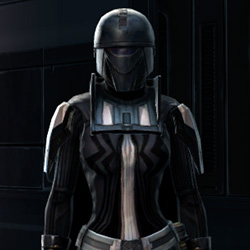 Marauder's Exalted
Revanite Champion's
Thana Vesh's
Sith Annihilator
Tattered Ritualist's
Lashaa Aegis
Casual Vandal
More Black Armors
Outfit Database ID: 1638 - Added: 0000-00-00 00:00:00 - Opposite: 0 - Identical: 0 - Similar: 0