Have a suggestion or correction? Go to the Swtorista Website Discord and post your report in the #armor channel. You will need to make a free Discord account.
Similar Armor Sets
These armors have a very similar shape to the Battlemaster Stalker armor set.
Amended Mystic's
Ceremonial Mystic's
Chaotic Force-Master's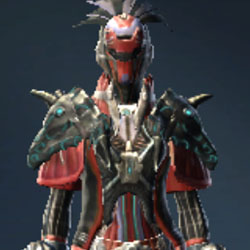 Battlemaster Survivor
Battlemaster Armors
These armors are obtained in similar ways.
Battlemaster Combat Medic
Battlemaster Combat Tech
Battlemaster Eliminator
Battlemaster Enforcer
Battlemaster Field Medic
Battlemaster Field Tech
Battlemaster Force-Master
Battlemaster Force-Mystic
Battlemaster Stalker
Battlemaster Supercommando
Battlemaster Survivor
Battlemaster Vindicator
Battlemaster War Leader
Battlemaster Weaponmaster
Battlemaster Combat Medic
Battlemaster Combat Tech
Battlemaster Eliminator
Battlemaster Enforcer
Battlemaster Field Medic
Battlemaster Field Tech
Battlemaster Force-Master
Battlemaster Force-Mystic
Battlemaster Supercommando
Battlemaster Vindicator
Battlemaster War Leader
Battlemaster Weaponmaster
More Sith Inquisitor Armors
Darth Andeddu's
Lana Beniko's
Remnant Dreadguard Inquisitor
Feral Visionary
Armor of Darth Revan
Dark Augur's
Force Pilgrim
Spectre's
Exterminator's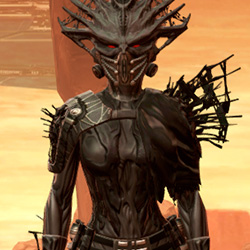 Charged Hypercloth Force Expert's
Amplified Champion
Diabolist
More Sith Inquisitor Armors
More Red Armors
Cartel Prospect
Devious Outlaw
Rakata Boltblaster (Imperial
Secret Agent's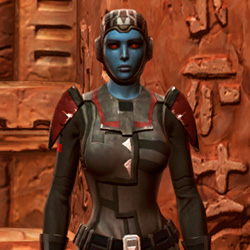 Blade Tyrant
Karness Muur's
Tatooinian Smuggler
War Hero Supercommando (Rated)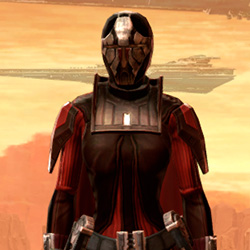 Marauder Elite
Darth Andeddu's
Amplified Champion
Relentless Insurgent's
More Red Armors
Outfit Database ID: 1656 - Added: 0000-00-00 00:00:00 - Opposite: 0 - Identical: 0 - Similar: 810